MDRA for Inspire 2011
The Malta Drag Racing Association (MDRA), Motordrome and Deejay Banana, supported by the Malta Motorsport Federation and Malta Drifting Association, are organising the MDRA for Inspire (The Eden and Razzett Foundation) for the 4th consecutive year. The event will take place on Thursday 31st March 2011, at Hal-Far between 9am and 4pm.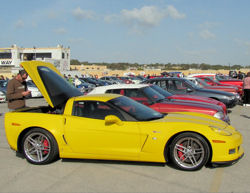 Read more
Comments are closed

MMF ACI/CSAI bilateral agreement
The Malta Motorsport Federation would like to advise all Maltese motorsport drivers that following the bilateral agreement signed between MMF and ACI/CSAI on Sunday 30th January 2011, all Maltese and Italian racing drivers may participate in Maltese and Italian races.  The MMF ACI/CSAI agreement can be viewed from the following link: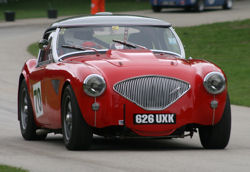 words by Gerald J. Zammit – VGPF Board Mmmber and car enthusiast
This 1953 Austin Healey 100 was bought directly from the Healey Export Department and driven to Spain by its first owner, a sergeant in the US Air force. After his tour of duty was over the car was shipped to Chicago, Illinois, USA, and over the ensuing years found its way to California.
It was converted in the winter of 1963/64 to...