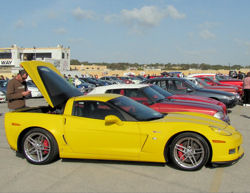 MDRA for Inspire 2011
The Malta Drag Racing Association (MDRA), Motordrome and Deejay Banana, supported by the Malta Motorsport Federation and Malta Drifting Association, are organising the MDRA for Inspire (The Eden and Razzett Foundation) for the 4th consecutive year. The event will take place on Thursday 31st March 2011, at Hal-Far between 9am and 4pm.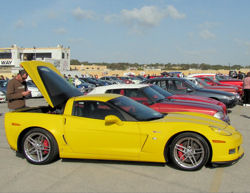 Following previous successful events, MDRA and Inspire will team up again with the most popular TV Motor shows to enhance this unique day. Apart from other things the event will include an exhibition of modified and classic cars, together with head to head races on the MDRA racetrack.
In addition, the Vodafone Stimulation Car, Drift Rides, Autocross and Motocross Races, Karting, Minimoto and Scooter races plus an Air Show will definitely make this year's event unmissable.
Inspire is still very much dependent on fundraising and it is thanks to initiatives such as this that enable us to continue providing professional services, including therapeutic, educational, recreational and inclusive programmes to so many disabled children and adults.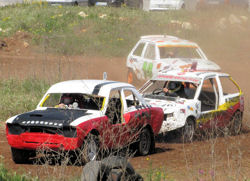 Therefore we take this opportunity to extend this year's invitation to  the clubs to participate in this event, in support of the Foundation, and we ask you to encourage all car enthusiasts to attend and enjoy the day. Your endorsement and collaboration is crucial to the success of this activity, ensuring the event is a well-attended affair and potentially raises a substantial amount from entrance donations, allowing Inspire to continue assisting hundreds of children and adults achieve their full potential irrespective of their ability.
We hope that you will consider this worthy cause and support us with your presence.
For more information please contact Deejay Banana on mobile 9947 1175 or on e-mail –banana@maltanet.net or bananaatsmash@gmail.com. I thank you in advance for your support of this event and our Foundation.
Kindest regards,
Renato Vella
Fundraising Event Coordinator