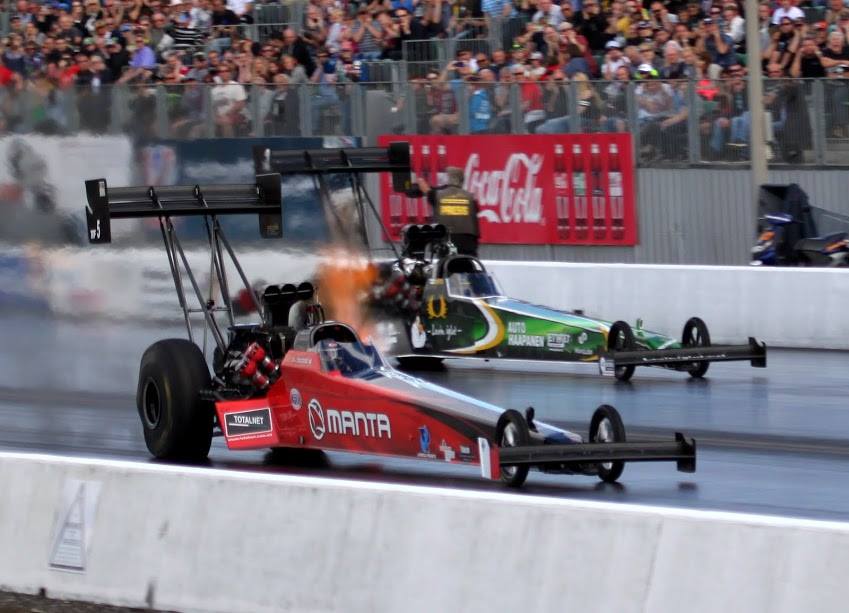 Malta Motorsport Federation (MMF) welcomes with satisfaction the succes of Duncan Micallef, Simon Giordmaina and Franklyn Borg, members of the Malta Drag Racing Association (MDRA). Duncan Micallef in March was ackowledged as Sportsperson Of The Year by the Malta Sports Journalists Association after breaking an European Record as the Fastest Man in Europe, now also FIA European Top Fuel Dragster Champion, the highest and the fastest class in Drag Racing. The championship was organized in various circuits across Europe earlier this year under the rules of the Federation Internationale de L'Automobile (FIA) .
Another notable success was that of Simon Giordmaina and Franklyn Borg that finished third in the Super Street Bike class. This is a highly competitive class where about 30 super street bikes compete from all over Europe and tuners from all over the world. Giordmaina as bike tuner Borg as driver they manage to break the European record in this class at Santa Pod, when Borg raced the Giordmaina tuned bike for a 6.91 seconds run at maximum speed of 204.22 miles per hour. Although Simon and Franklyn competed several times abroad and Simon has had great successes in the past this was the first that as a team they competed in all the rounds of the Championship. This European Championship is organized under the rules of the Fédération Internationale de Motocyclisme (FIM).
In moments like these the Federation and enthusiasts can not help showing their disappointing for the lack of support to clubs and athletes found in motorsport. Apart from the issue of an Educational Park for motorsport have been dragging for decades there is absence of investment in already identified locations for motorsport that cannot be used as well as others in a state of ill maintenance. The Federation also believes that even the amount of funds allocated by Sportmalta to motorsport drivers is less than that allocated to other sports.
The Federation through this statement invites authorities, members of the press and to all motorsport enthusiasts to meet at Malta International Airport, this evening 11th of September at half past elleven to welcome Duncan Micallef back home as the FIA European Top Fuel Dragster Champion 2017.