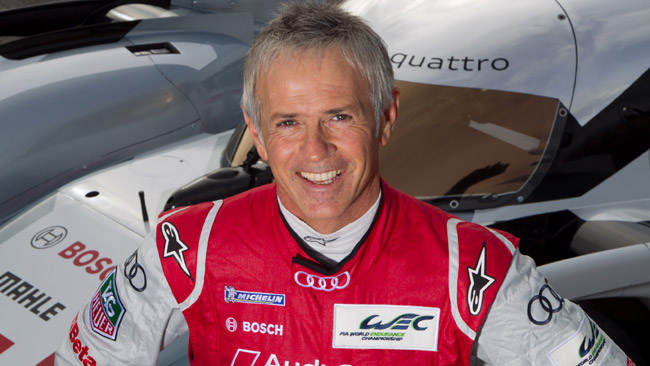 The 2nd edition of the Audi Malta Motorsport Awards 2016, organised by Malta Motorsport Federation with the collaboration of Continental Cars Ltd, agents for Audi Malta, TVM2, A&S Billboards, Signs and Events, England Insurance Agency Ltd, Signature Brands and Waterfront Hotel, will be recognising ten racing drivers and seven club officials along with two special awards during the much anticipated event among the local motorsport community.
The nominees received from the majority of the Federation affiliated member clubs and associations range from local champions to club officials. Rinaldo 'Dindo' Capello, a World Motorsport icon, three-times Le Mans champion will be the guest of honour for the ceremony, along with other distinguished guests. A new special award for Women in Motorsport, will be announced during the night along with the prestigious MMF Audi Special Award 2016.
The nominees from the clubs for recognition are as follows:
All Wheel Drive Club Malta
Geoffrey Pulis
Alan Zahra
Island Car Club
Hubert Camilleri
Duncan Barbaro Sant
Karting Club Malta
Andreas Camilleri
Gianluca Dingli
Malta Drifting Association
Christian Borg
Adrian Figallo
Malta Drag Racing Association
Justin Muscat
Glenn Borg
Old Motors Club
Joe Busuttil
John Magri
Porsche Club Malta
Mr Malcolm Farrugia
Valletta Grand Prix Foundation
Ernest Sullivan
Charles A. Zahra
The event will be hosted at the Magazino Hall, Valletta Waterfront and will be compared by Chris Cauchi and filmed by TVM2. Limited number of tickets are available for the public to attend the ceremony which can be purchased from Audi Showroom, Tax Xbiex. Dindo Capello will be at the Audi Showroom, Testaferrata Street Msida on Saturday 27th February 2016 from 10am to 11am to meet fans and signing of autographs.