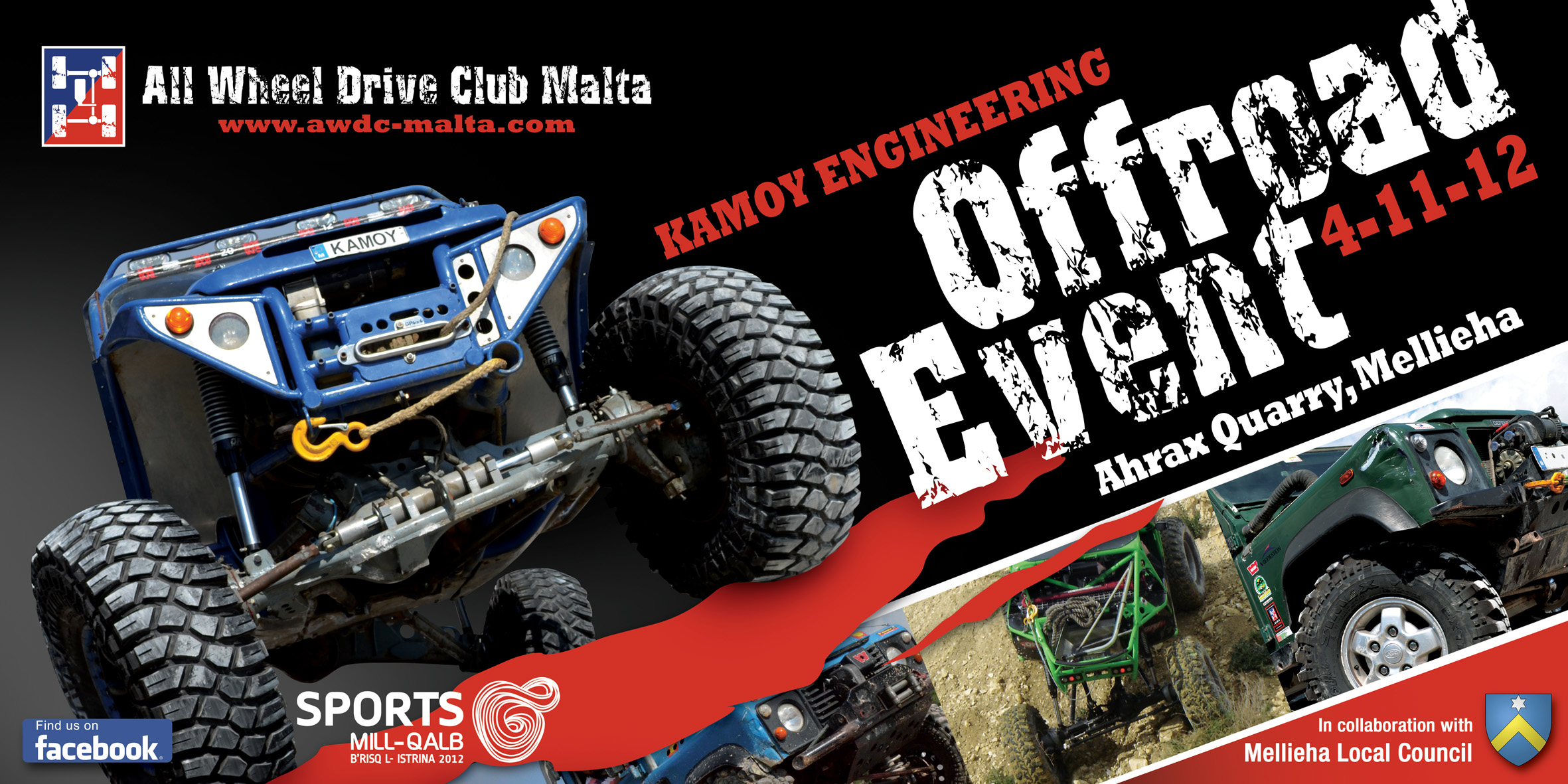 The AWDC will be holding an Offroad Event as part of the Gurnata Sport mill-Qalb campaign.
This event will include an off-road track consisting of very uneven terrain, which is partically impossible to walk let alone drive a vehicle on! The track will contain a number of obstacles such as boulders, steep hills, descents, extreme angles, and tight corners. Participants may be awarded penalty points should they knock down markers along the track which aims to make the course even more challenging.
This event will also be the very first event for AWDC's new season and is being held in collaboration with the Mellieha Local Council.