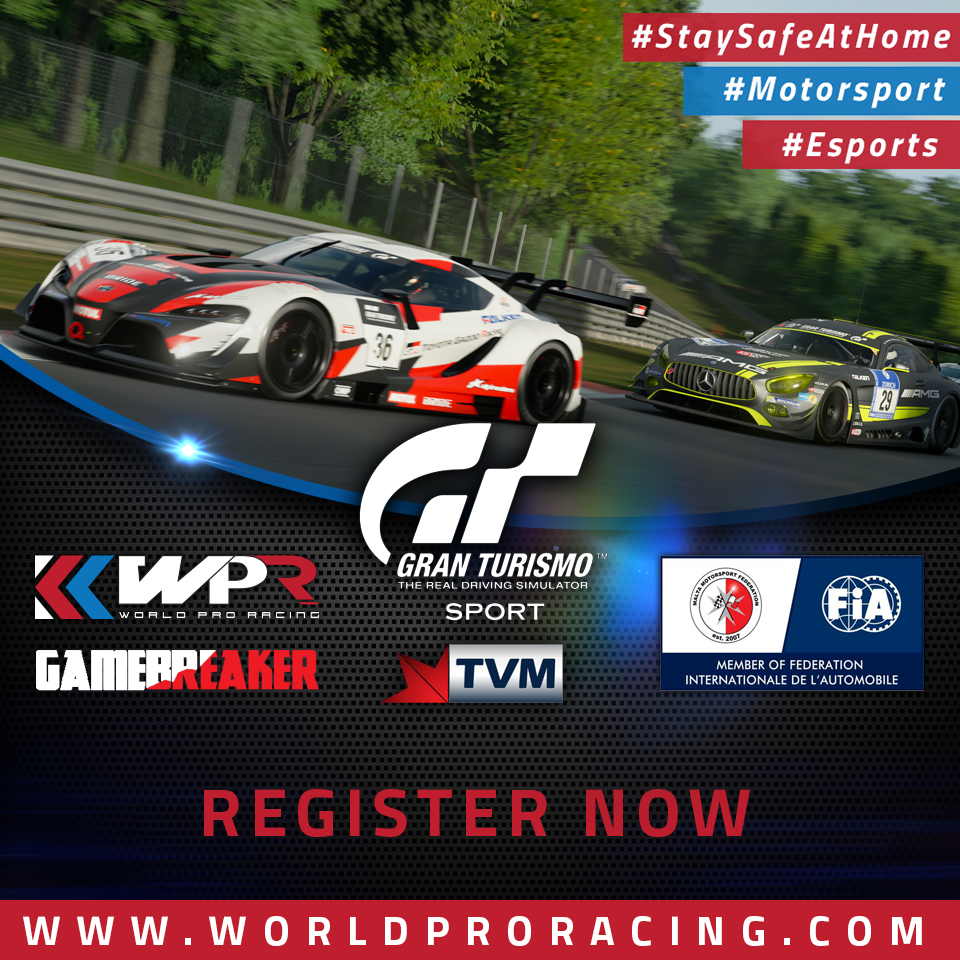 There is no escaping the advent of Digital Motorsport. As promised a year ago, the Malta Motorsport Federation was in talks with the FIA and organisers to setup a Gran Turismo competition to mark the start of this new chapter in the local Motorsport scene.
The Malta Motorsport Federation in collaboration with World Pro Racing, shall be beamed into the digital motorsport era, a motorsport scenario that is within the reach of many, young and old, at very low to reasonable budgets. The collaboration has the main objective to promote Digital Motorsport to the local community and generate training and awareness of the same, with the culmination of such efforts being the running of 4 casual races, starting in the coming weeks. This shall be followed by setting up for the first ever National Motorsport Digital championship. The subsequent 2021 Championship shall run from January 2021 till September 2021, with the winner representing Malta in the FIA Motorsport Games in 2021.
Tonio Cini, President of the MMF commented – "The MMF has had the Digital Motorsport Championship on its radar for well over two years, yet the challenges of the existing motorsport scene had to be given priority. The challenges of 2020 and the Covid-19 saga, highlighted we need to up the priority and effort"

Adrian Figallo, Marketing Director of WPR commented – "There is no escaping the reality of Digital Motorsport and WPR has been riding this digital wave for over 2 years with international deals with Tatuus, WSK, ACI, Griiip and more. We shall now bring our experience and efforts to our local community"
The casual races shall be run on Gran Turismo operated on PlayStation 4 using the same systems used for the FIA-certified Gran Turismo Championships using the GT3 Cars. What's more, it will be held under the supervision of a real-life MMF certified Race Director and Stewards.
The eventual championship shall allow for a cross platform parallel knockout with the finalist drivers running on PS4 only.
Drivers will race each other at well-known tracks, having 15 minutes of practice, 15 minutes of qualification and a 30 minutes race, battling for the overall victory.
Winner of each race will receive a prize by Gamebreaker Malta. The event will be live on TVM Sport page, social media of World Pro Racing and Malta Motorsport Federation.
In order to participate you need to have a PS4 and a copy of Gran Turismo. PLEASE NOTE THAT THIS IS FOR RESIDENTS IN MALTA ONLY!

Are you ready to take the challenge? Stay tuned and register on www.worldproracing.com! Save the dates on the 10th, 17th, 24th June and 1st July. Choose one of the slots available and register for one of the races.