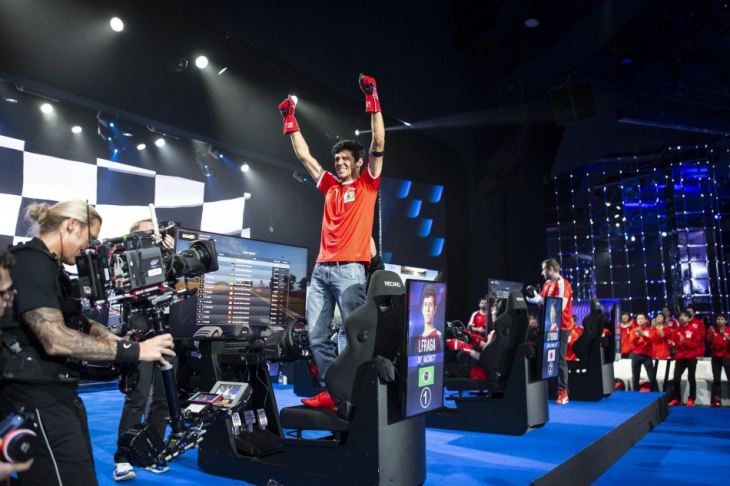 FIA Motorsport Games 2019 – Malta has one available space for one single participant for sim racing at the first edition of the FIA Motorsport Games of which the first edition this year will be held at Vallelunga Circuit in Rome, Italy between the 31st October and 3rd November.

Due to the tight deadlines we have, there is no time to create an offline event selection process for this year's games. We are therefore asking all those interested sim racing drivers who are interested to participate, to submit their fully signed sim racing relative CV by not later than Tuesday 20th August from which we shall be choosing the one participant for this year's Motorsport games. The interested drivers need to declare that they are ready to attend the Games which apart from flight and accommodation carries with it a participation fee of Euros 1000. This declaration should make part of the submitted Sim Racing CV.

The selection criteria will be based as follows:

Experience
Local and international results
Setup & Resources
Best ambassador for the Nation
The competition will be held on Gran Turismo platform. There is no real restriction on the minimum or maximum driver level. No lower age limit will be in place, but drivers under 18 do require a guardian's permission. The only regulation is that the competitor must hold the passport of the country that he will be representing.

The tracks, number of laps and available cars that will be used during the competition will not be revealed in advance of the event. This is to limit competitor's ability to practice beforehand. The types of cars that will be used will be restricted, and a single car could even be mandated for all entries in a race. Limited settings changes will be permitted. All competitors must use the Thrustmasters steering wheel and pedals that will be provided by the Motorsport Games organisers.

All those interested should send their CVs via email to administration@maltamotorsport.org by not later than Tuesday 20th August 2019