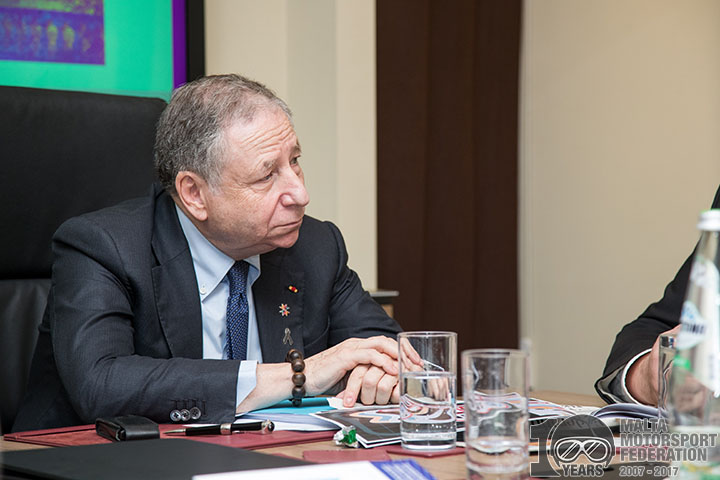 Jean Todt has dedicated a section to his visit to Malta his President's Letter for the month of April. In it, he explained the purpose of his trip in relation to Road Safety as well as Motorsport.
On to Malta, where, at the initiative of Violeta Bulc, I took part in the European Ministerial Conference on Road Safety. This was the ideal opportunity to urge governments to adapt their legislation in order to fight more effectively against road crashes, and to present all the initiatives undertaken by the FIA and its Clubs to contribute to this movement. I witnessed the dynamism of our Maltese teams and was able to discuss the prospects for the development of motor sport on the island with the Prime Minister of Malta, Joseph Muscat.
April's President's Letter may be downloaded in full by clicking here.