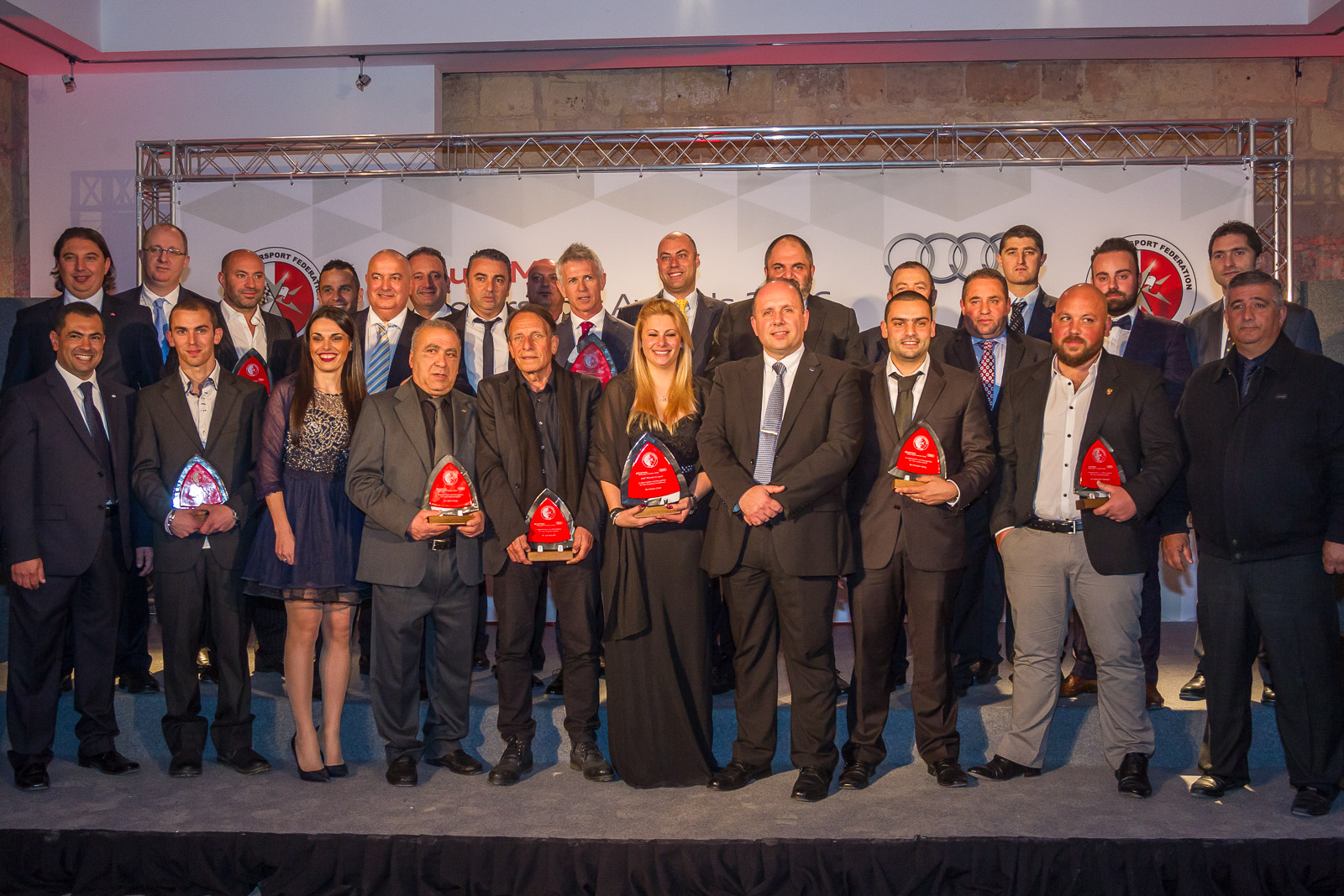 John Drury was awarded the highest award of the night during the 2nd edition of the Audi Malta Motorsport Awards 2016, organised by Malta Motorsport Federation with the collaboration of Continental Cars Ltd, agents for Audi Malta, TVM2, A&S Billboards, Signs and Events, England Insurance Agency Ltd, Signature Brands and Waterfront Hotel. The event was hosted at the Magazino Hall, Valletta Waterfront and was compered by Chris Cauchi and filmed by TVM2. Hon Chris Agius and Hon David Agius also attended and presented awards to the winners.
In total ten racing drivers and seven club officials were presented with national recognition for their achievements and support during the much anticipated event among the local motorsport community.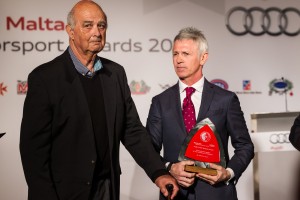 John Drury, an engineer by profession was presented with the highest award of the night by 3 times Le Mans champion, Rinaldo 'Dindo' Capello, who was guest of honour of the event. Drury who has been racing with various clubs since he was a young teenager, is well known within the motoring community as a focal point when drivers needed to tune and do some modifications. Drift Racing driver, Marisa Grixti was awarded with the new award of Women in Motorsport by Daniele Murphy, who is the Queen of Europe for Drifting. Marisa is an example of great determination to do well in motorsport, so much so that she even travels in Italy to compete in various events of Drifting.
The full list of Recognitions are as follows:
All Wheel Drive Club Malta
Geoffrey Pulis
Alan Zahra
Island Car Club
Hubert Camilleri
Duncan Barbaro Sant
Karting Club Malta
Andreas Camilleri
Gianluca Dingli
Malta Drifting Association
Christian Borg
Adrian Figallo
Malta Drag Racing Association
Justin Muscat
Glenn Borg
Old Motors Club
Joe Busuttil
John Magri
Porsche Club Malta
Mr Malcolm Farrugia
Valletta Grand Prix Foundation
Ernest Sullivan
Charles A. Zahra
Women in Motorsport Awards
Marisa Grixti
MMF Audi Honourable Recognition
John Drury