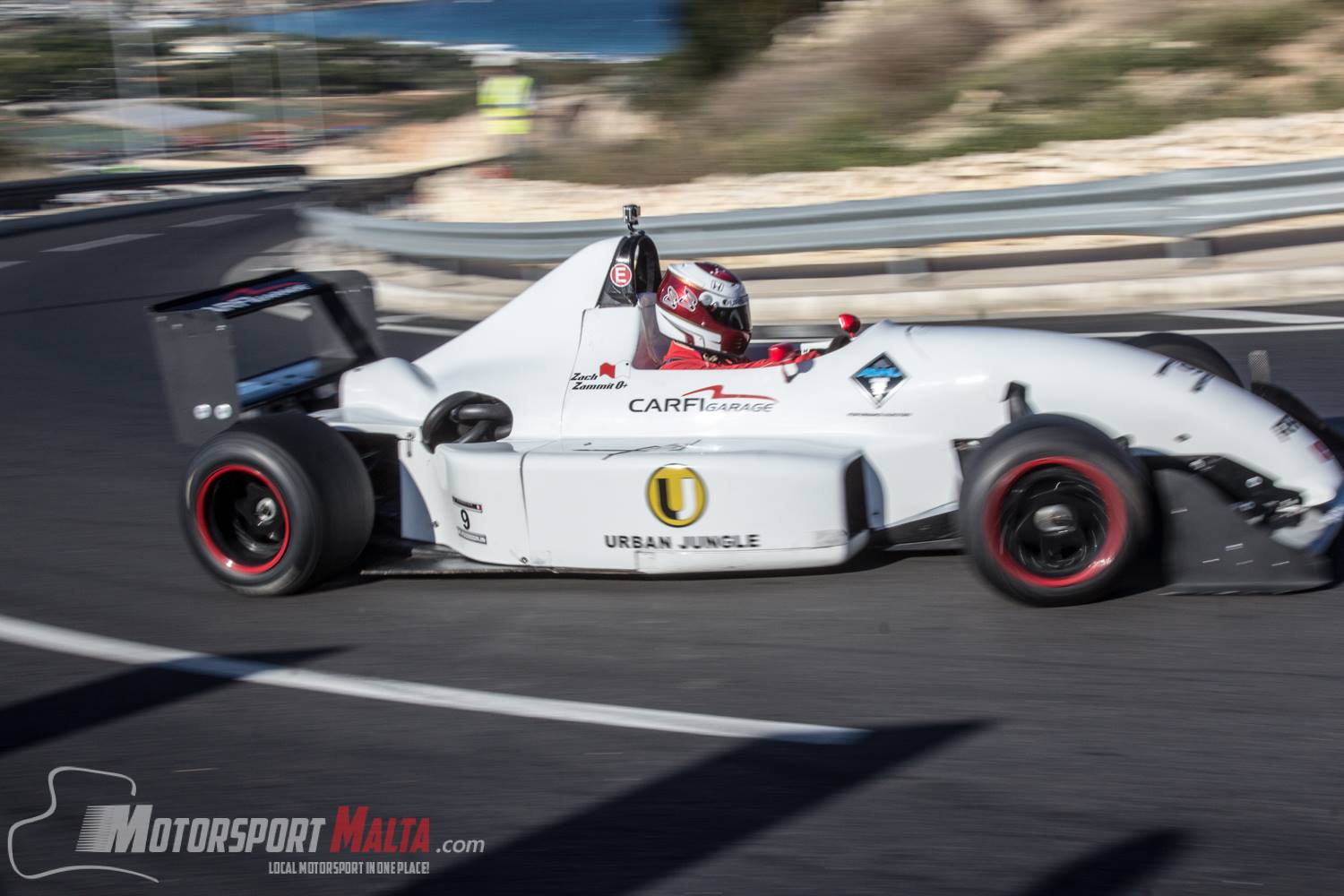 The former Maltese National Hill Climb Champion, Zach Zammit, will be competing at the opening round of the 2015 British Speed Hill Climb Championship to be held at Prescott UK.
With the support of family and friends, Zach is going to be the first Maltese driver ever to take part in a British Speed Hill Climb Championship which will be held between 25th and 26th April with his brand new race car, an Empire chassis 1400cc Suzuki Hayabusa engine.
Prescott, is based just outside of Cheltenham, Gloucestershire, is home to one of the world's most prestigious motor racing venues. Set in 60 acres of glorious Cotswold countryside, the estate not only provides a beautiful setting for a range of classic car and bike weekends, but also hosts major motor racing championships. The just over 1KM course rises over 200 feet via short straights, fast and slow corners and a breathtaking hairpin, with the fastest modern racing cars completing the course in an exciting 36 seconds.
Zach's race car is built to Maltese technical regulation's, therefore it will be 85kg heavier than the British vehicles of same class and will be carrying the smallest engine in its class, as the British rules do not have a minimum weight. Zach's target is to finish all four runs at Prescott while getting to know his new race car so that he can prepare himself better for the following weekend's hill climb at Shelsley Walsh UK on the 2nd/3rd May.
Malta Motorsport Federation and Island Car Club wish Zach Zammit the best of luck!