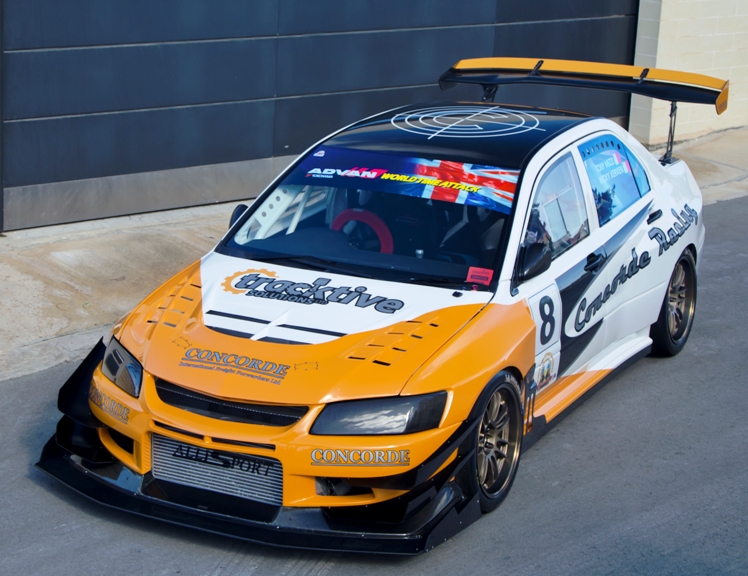 After last year's winning of the FIA European Drag Racing Championship, Malta has once again written the story with another great performance and result in a European Motorsport Competition.
The European Time Attack Challenge 2013 was held during this weekend in Cyprus. 30 Teams participated in the European Challenge coming from various European countries. Malta was represented with 3 Racing Teams.
Driver, Nicholas Xerxen, with his Concorde Racing Mitsubishi Evo 7, felt he was capable to bringing a great result. After fine tuning and great driving, Nicholas broke the track record and registered the fastest time in the European Time Attack Challenge with 1.04.449. This was a great achievement when one understands that he was competing with top class professional drivers.
Nicholas was closely followed by the Cyprus heros, Andy Papageorgiou with 1.04.950 and Michael Sofokleous registering his fastest with 1.05.516.
Another astonishing result came from a Maltese newcomer who took the podium after competing for the first time ever in such an event. Daniel J Vella, son of F1 Correspondent Pierre Vella, in his newly bought Kyokudo Racing Subaru Impreza grabbed the 4th Overall with 1.05.739.
The other Maltese driver, Josef Calleja finished in a respectable 19th place with 1.10.685 in his GFI Software Subaru Impreza. This event was covered by Motors TV.