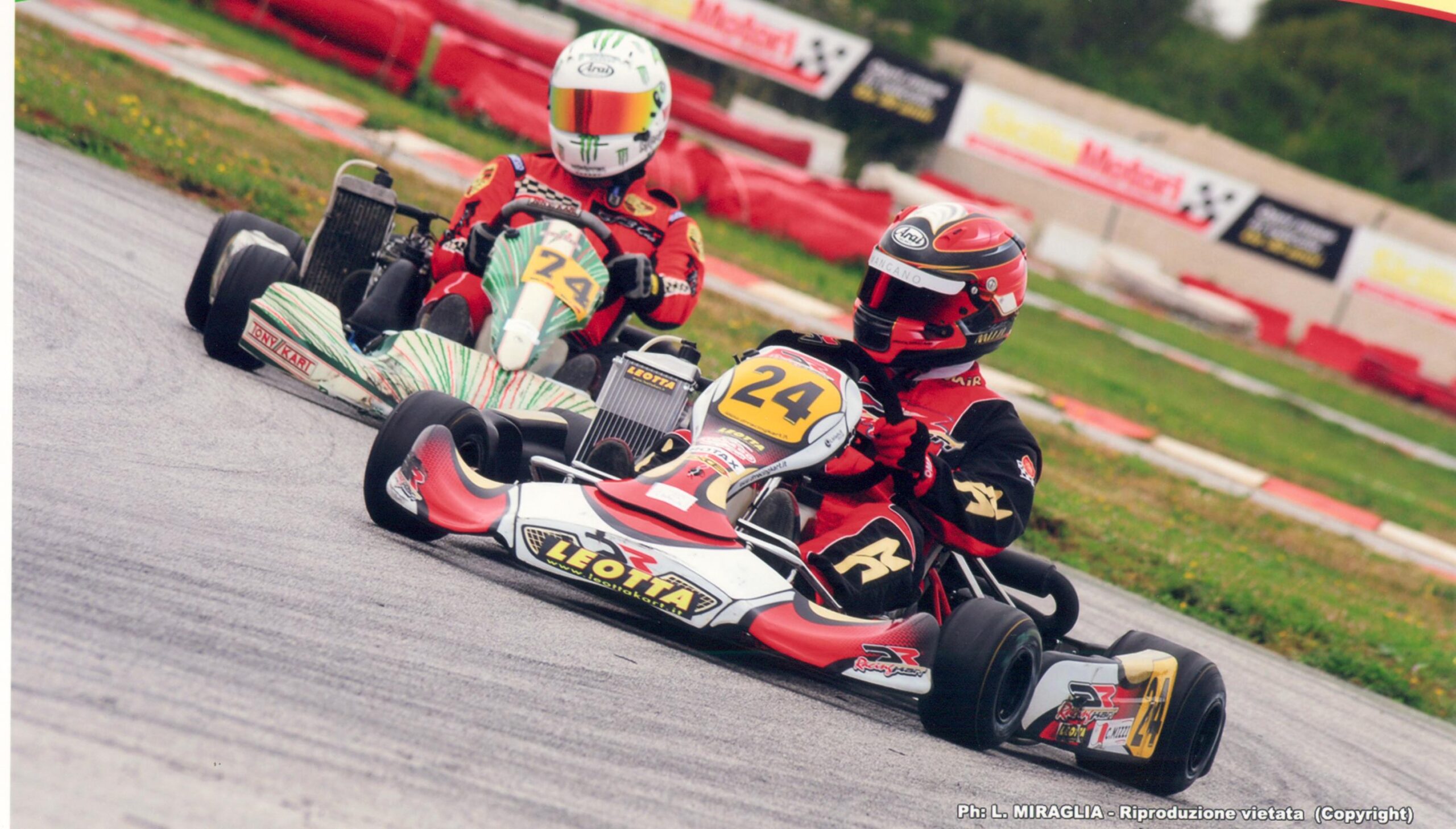 by Pierre P Vella
Clayton Mizzi, in his only second International karting attempt in Sicily a few weeks ago became the regional overall champion of the 125 Rotax Max Challenge for 2013. The six race event championship started off in January on tracks that this year Clayton had no race experience from the previous year. He remarked that this was one of his biggest disadvantages because his fellow competitors could train on these track for days on end, his previous year track knowledge experience is the one he can work on in preparation for this year's races.
Clayton forms part of the Leotta Racing Team, one of the very best and one of the oldest karting teams in Sicily. The team originated in 1960 when a certain Pancrazio Leotta who at the time was racing bikes decided to form a team specializing in chassis and engine setup. In 1995, the team decided of taking drivers under its fold with an instant success the following year with a runner up national champion. Leotta Racing Team over the years has excelled in both drivers results and also kart setup. Their ability to adapt and help out drivers to find the right adaptation to their respective chassis and engine has brought the team to an all high awareness of professionalism as a kart setup and driver mentoring.
Definitely with Clayton this was a plus sign because he could actually concentrate more on his driving and fine tuning of his kart then having to start from zero. However all this comes at a cost, our limitation in sponsorship does hinder progress, it was Clayton's family who believed in his potential from a very young age supporting him and acknowledging his talent during his initial karting days in Malta. Ironically, Clayton's dad Tonio was also a karting driver in his days and at a very young age was propelling Clayton into the field of karting.
Talking with Clayton, he mentioned there was time when he nearly quit the sport. The local scene was not helping, these dedicated young drivers having no proper facilities where to exploit their talent, with such facilities still reminiscent to the day. However it was his passion for the sport and his father's insistence that brought him back on track for Clayton to re ignite his karting career. Racing is part of the equation, Clayton explained that the kart needs to be understood on race weekend, his ability to fine tune the car's handling according to the track and weather conditions definitively will help the driver concentrate more on the race.
Clayton now racing on a Danilo Rossi chassis model DR S-97, he feels more confident and capable in kart setup. This brand is owned by a 5 time world champion Danilo Rossi. Practice sessions are vital to prepare for the events because the competitors are so closely matched. He recalled an event last year where he took part in a wet race, something unthinkable in Malta, he was so committed that he took pole and also obtained a race win. This year Clayton was fully focused aiming to achieve the top podium step, his four wins, constant placing and two poles propelled him to acquiring the overall champion 2013.
Clayton is a very dedicated person, his passion for the sport has regimented him to keep himself fit both mentally and physically to be at his best during the karting events. I asked him what has changed from last year, with a smile he said now I am more patient and realized that races are not won in the first corner. Thanks go to Sixt, Mangano, Andrea and Raffaela Zammit Tabone for their never ending support.
Next appointment for Clayton Mizzi will be October, in Rome where he will be taking part in the Italian Rotax national finals event with around 35 top competitors from the four regional Italian championships. It will be Clayton's race of champions and being there part of the group is already a feat. He looks confident of doing well, he will be preparing well for this event with visits to the track plus the full support of the Leotta racing team.
A Big Well Done to Clayton.