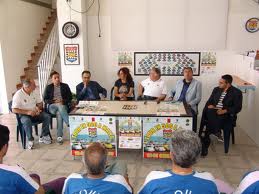 The "Vittorio Brambilla Fiat 500 Club" in Modica together with the collaboration of Malta Motorsport Federation presents the second edition of the "Tour in 500 a Malta" which will be held in Malta during this coming weekend from Friday 18 to Monday 21 June 2010. They will be meeting with Malta's Fiat 500 owners in Malta with the support of UCIM Co. Ltd who will be sponsoring this event by providing the new FIAT 500 Cabrio as the pace car of the event.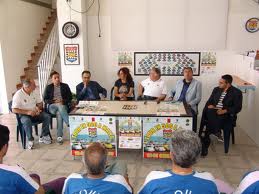 Major of Modica, Antonello Buscema, Minister for Sport, Enzo Scarso, and the Vice-President of the Province of Ragusa, Mommo Carpentieri held a press conference on 12 June in Modica.
This year Malta and Gozo are hosting the twinning. "It is a great opportunity to strike up a friendship between Ragusa and Malta" affirmed Mr. Basile, President of the "Vittorio Brambilla FIAT 500 Club" during this press conference.
The car rally, which is being hosted by the Local Councils of Mellieha, Bugibba and Victoria, Gozo, will commence at Pozzallo from where twenty five Fiat 500s will leave for Malta. They will be met by Tonio Cini, President of the Motor Sport Federation of Malta. Enzo Scarso, Deputy Major of Modica will meet with Robert Cutajar, Major of Mellieha.
The program will consist of a drive in Gozo on Saturday 19th June with a Static Show in St. Gorg's Square, Victoria at midday. Saturday evening a Grande Raduno of FIAT 500 Vehicles Maltese and Sicilians will start from Panorama Hotel, Mellieha followed by a drive to Bugibba square.
Sunday morning, ICC will be organizing a Hillclimb event in Manikata, where the members of "Vittorio Brambilla FIAT 500 Club" will be participating in this event. The Car Rally will come to an end on Sunday evening at Splash & Fun Water Park with a BBQ Presentation night. The "Vittorio Brambilla FIAT 500 Club" members will be staying at Sea Bank Hotel, Mellieha.  The Maltese Sports Council (KMS), Malta Tourism Authority and the office of the Parliamentary Secretary of Youth and Sport are supporting this event.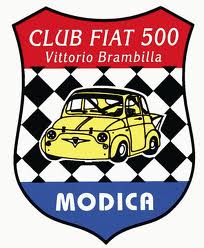 The A.A.V.S (Associazione Amatori Veicoli Storici) sends its best wishes to the "Vittorio Brambilla Fiat 500 Club" of Modica as the clubs share the same passion for cars in general and for the iconic Fiat 500 in particular.