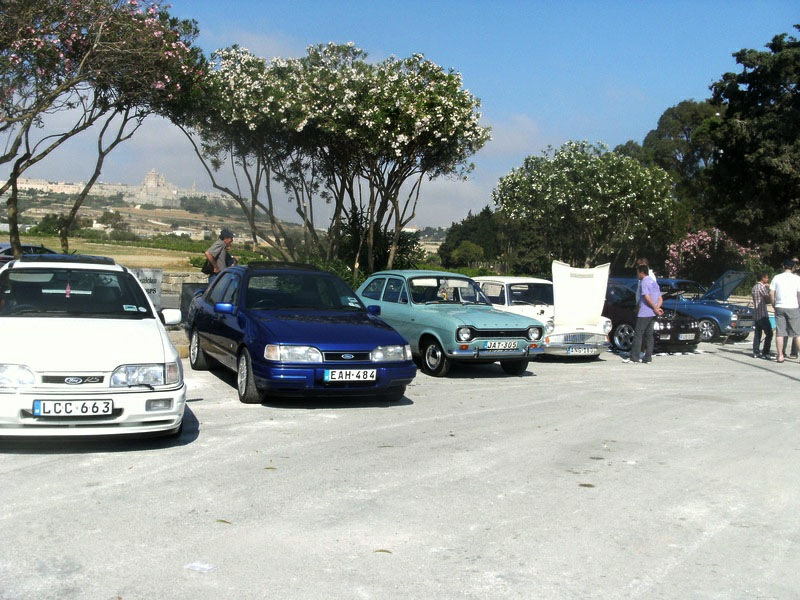 The classicfordmalta club has recently organized for the first time the Malta all ford show. It took place in the parking near the crafts village in Ta 'Qali on the 27th may 2012. There was no competition between the members, but it was just a festival that got all ford lovers together and at the end of the day all participants where presented with a token and a certificate.
It was a day long festival for many different types of classic, modified, standard, and the latest models of ford. it was an event for the whole family and many tourists that came to watch these beautiful cars that most of them are used only for the club activities such as many static shows done by the club in the center of towns and villages most of them on invitation of the local councils.
The classicfordmalta club would like to thank the MIP dep for their help that it was possible for the activity to take place in the parking at Ta'Qali.
More details of the club activities can be seen on www.classicfordmalta.com and on Facebook / classicfordmalta.