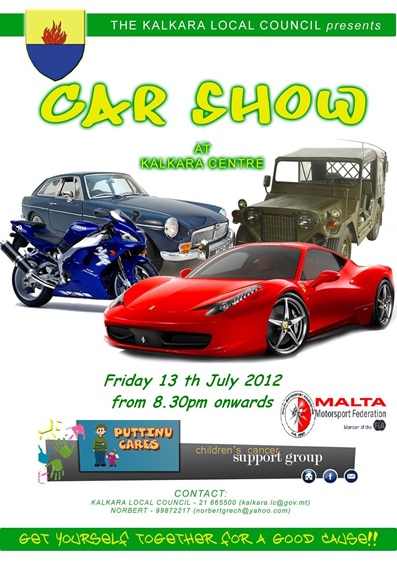 The Kalkara Local Council is for another year organising a Car Show in aid of Puttinu Cares in collaboration with the MMF.
While the event is from the 13th to the 15th July ( Friday, Saturday and Sunday),the car show will be held on Friday 13th July at 7:30pm onwards.
All those interested in taking part in the show, are kindly invited to contact MMF Events Co-ordinator Mark Zammit on 99452329 or the vice mayor Norbert on 99872217.
A meeting will be called nearer to the date to discuss further the car show area set up.