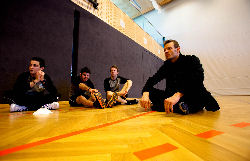 "Robert Kubica's accident on the Ronde di Andora Rally yesterday has brought safety in motor sport into sharp focus and everyone at the FIA Institute Academy wishes Robert all the best for a speedy recovery."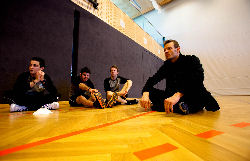 Alex Wurz, Performance Director, FIA Institute Young Driver Excellence Academy
The 18 drivers involved in the Selection Event for the inaugural FIA Institute Young Driver Excellence Academy returned to the circuit in Melk, Austria today, aiming to further their knowledge of the safest and fastest ways to perform a series of driving tests.These tests were largely based on producing consistent results. In unseasonably warm weather and bright sunshine, the drivers aimed to deliver three lap times within half a second of each other. While doing this, the drivers were offered no assistance from split times or any other such facilities. Rather, they had to do it through the use of assessing their own corner entry and exit speeds and their overall speed down the straight sections of the track.
This examination of consistency was made even tougher by the inclusion of a long, wet and slippery right-left sequence of corners, which thoroughly tested the ability of the drivers to keep their speed constant in varying levels of grip.Away from the track, the competitors each made a presentation to the judging panel. The drivers chose their own subject, but had to face questions relating to their six-minute presentation, their careers, future programmes and their understanding of the work of the FIA Institute. The drivers were also asked to complete a sports psychology profiling questionnaire.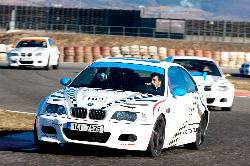 Tomorrow is the final day of the shoot-out, with all competitors remaining at the track for the entire day to compete in a pursuit-style race, culminating in a knock-out competition. This will be an important part of the test process but winning the races will not guarantee a driver will be in the final 10. That assessment will be determined by performance in all the tests across the three days.The 10 successful candidates for the inaugural FIA Institute Young Driver Excellence Academy will be announced at 1800 local time.
Robert Reid, Performance Manager, FIA Institute Academy, said: "Today has been really interesting. Having watched the drivers from a distance yesterday, this was the first chance we had to really engage with them. This reinforced what we already thought, although there were a few surprises. Now we're really looking forward to tomorrow and deciding on who will be the first 10 drivers on the FIA Institute Academy."
Alex Wurz, Performance Manager, FIA Institute Academy, said: "Today has been a very important day for the selection event. We expected that the guys would show great talent to perform on the tests and we have seen that. But you also need to understand the upbringing, the character and the background to form a very thorough picture of the drivers; today has given us that opportunity and it has helped us to answer some questions about them."Richard Woods, Director General, FIA Institute, said: "Safety is a central theme to this Academy and everybody at the FIA Institute wishes Robert Kubica a very swift and full recovery. Motor sport will always retain an element of risk but the FIA Institute remains committed to minimising that risk."
The FIA Institute interviewed three of the drivers after Day Two.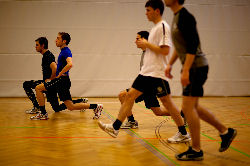 Philipp Eng (20, Austria)
Timmy Hansen (18, Sweden)
Alex Rossi (19, USA)
Q: How did you cope with the driving challenges today?Philip Eng (PE)
: This morning we worked on consistency and being able to set lap times within half a second of each other. It really showed that you have to know what you are doing out there. Maybe this was a little bit easier for the race drivers than for the rally drivers. Racing drivers are used to hitting the apex of corners in the same place and at the same speed and we have reference and braking points in each corner, but rally drivers usually have more than 12 or 13 corners in each stage! I think I managed okay, but it was not easy.
Timmy Hansen (TH): I was really happy with the driving this morning. I have been driving cars for a long time, but this morning I learned some new things. Some of the things we already know a little bit, but this helps to refine it – like finding the consistency this morning. I bought a Volvo this winter for €150 – a big Volvo 740 a really old thing – and I went out and did some drifting and just driving in the snow and ice to learn more about car control. It really helped me for today's tests.
Alex Rossi (AR): We had to repeat our lap time three times in a row this morning. You really had to feel the car and feel the speed in the corner to be able to do this by yourself. Normally, you have timing beacons and split times and team personnel communicating lap times to you and we had nothing in the car, so it was quite a challenge. We had six laps to learn the track, it was crucial to know where you were before you did the three timed laps.
Q: What's the biggest lesson you have learned so far from this selection event?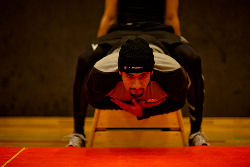 PE
: The fitness test yesterday was very interesting. I had never done the beep test before, it was very hard – it showed me I have to work on my fitness and endurance.
TH
: Wow, I've learnt a lot. Just before talking to you, in the mental practice [psychological analysis] for example I learned I'm quite a digital person in the way I learn things. Also, every second you sit behind the steering wheel of a car, you learn all of the time.
AR: Motor sport is not just about learning to drive fast. There's a whole package around it and I understand that more from my time in the FIA Institute Academy. To make F1, you have to have all of the boxes ticked.
Q: If you were offered one of the 10 places on the FIA Institute Young Driver Excellence Academy, what would that mean for your career?PE
: It would be very important for me and for any of the drivers. As well as being important for the career, it would also be a great honour to be selected by the FIA Institute to drive for them. From a road safety aspect, it would also be a very good opportunity to take this message home. We race drivers are the idol for the normal road car driver and we have a responsibility to show how to drive safely off the circuit.
TH: A lot. It would be a big thing for me. It would help me to learn a great deal about myself and my driving. As well as that, it's a very good thing to be able to say to sponsors, this is an important issue.
AR: Being able to participate in the Academy would give you the support to become a well-rounded driver and to go to potential sponsors and potential investors and say you have the credibility of being an FIA Institute chosen driver and with the stature of the FIA Institute being what it is, that's quite a good thing to have on your resumé.