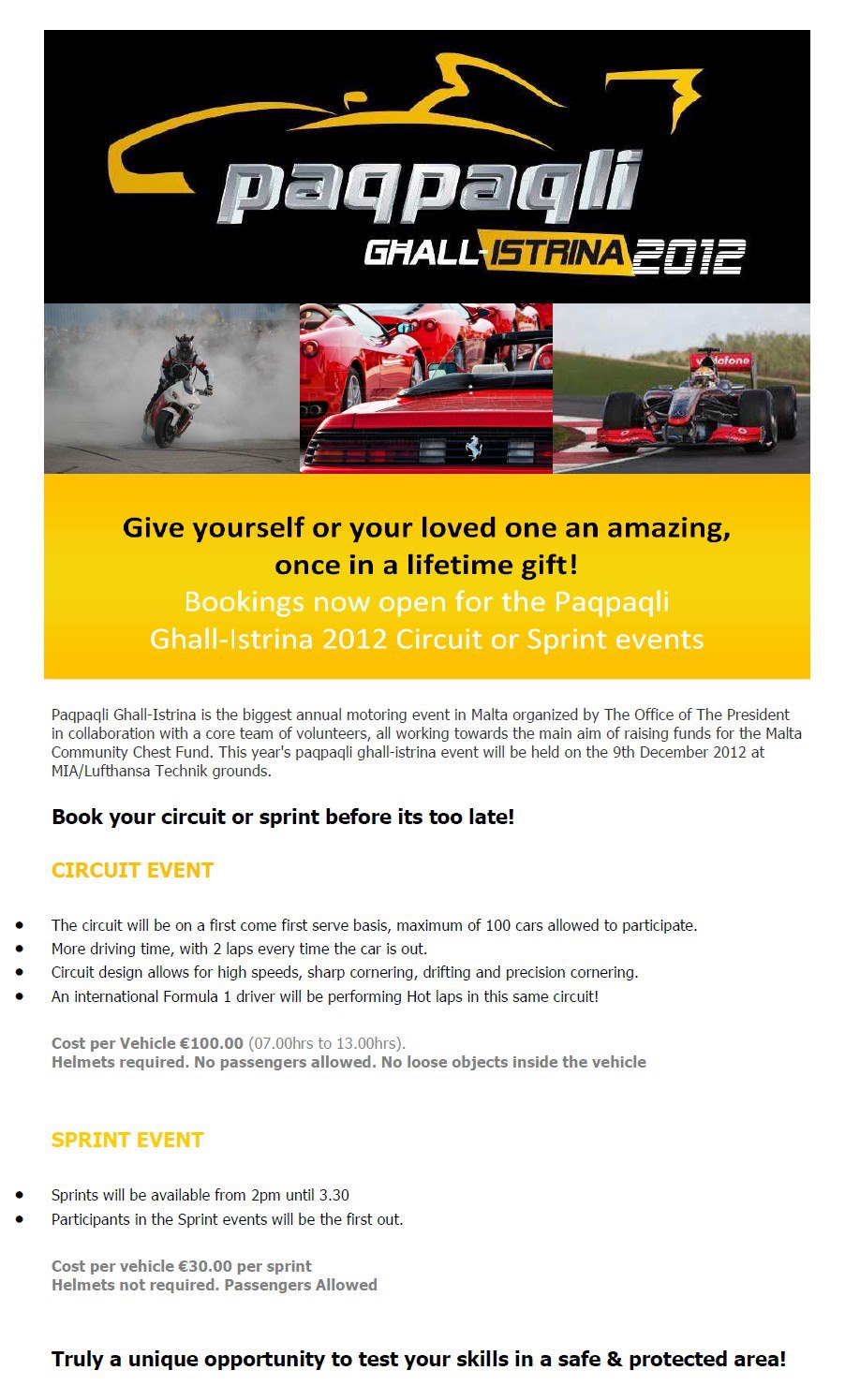 The dead line for bookings for the Circuit and/or Sprints events during Paqpaqli ghall-Istrina 2012 is set for the Thursday 15th of November 2012.
Kindly note that:
The circuit will be on a first come first serve basis and no more than 100 cars will be allowed to participate. This year we will be doing 2 laps every time the car is out to allow for more driving time. In addition, we are about to close a deal with an international celebrity who might perform a few laps. Drivers would find this person very very interesting.
We have not limited the Sprint so far.
There is no limit to the number of runs that CIRCUIT participants will be allowed to do.
CIRCUIT runs will be TIMED!!
The event will this year be held on December 9th.
All applications (inc the Liability Statements enclosed) must be brought to Alberta Office situated at Mriehel (behind Fino Showroom) during the week between 0830hrs and 1700hrs.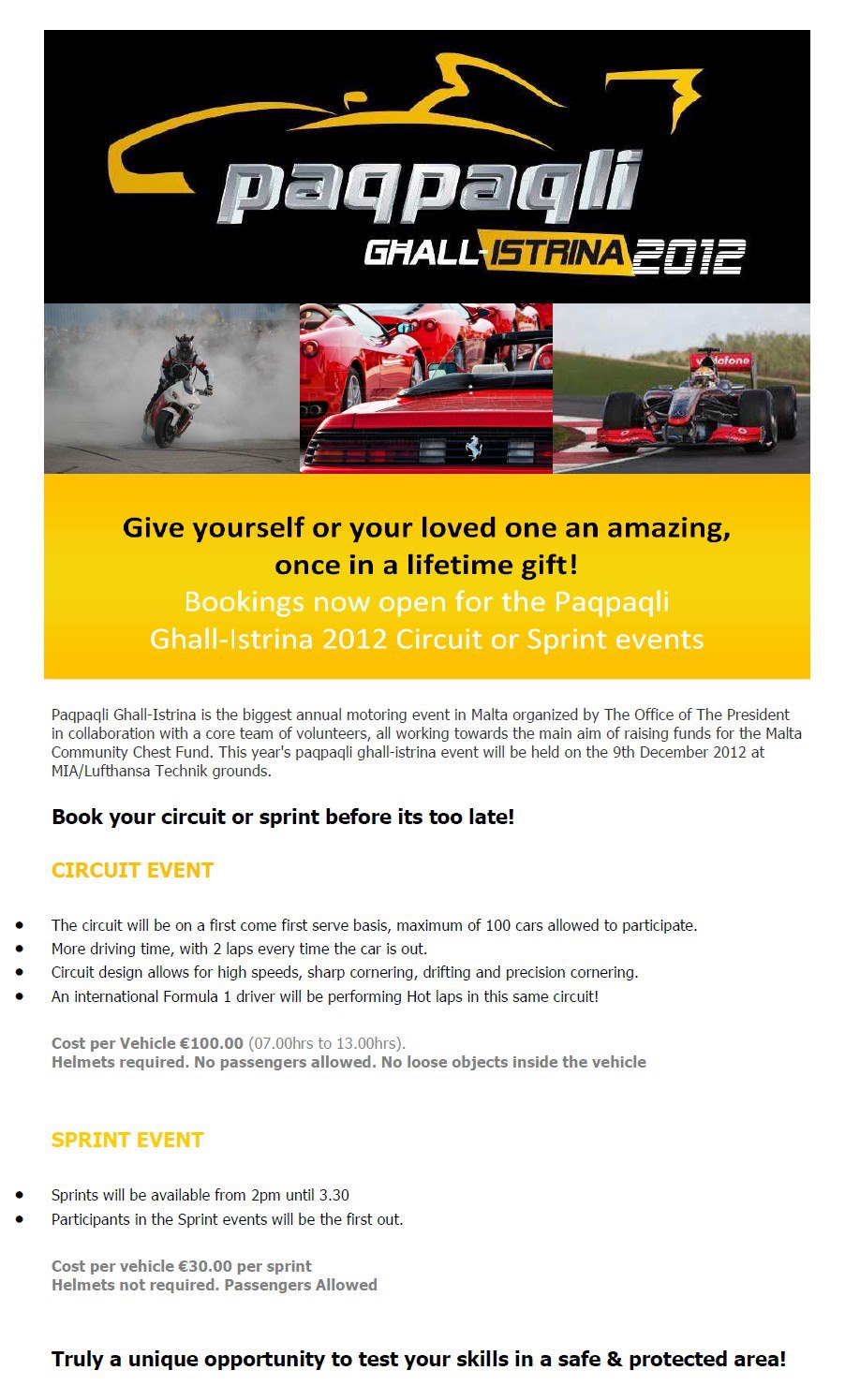 You may keep up to date by liking the Malta Motorsport Federation facebook page, as well as the official Paqpaqli ghall-Istrina 2012 facebook page.