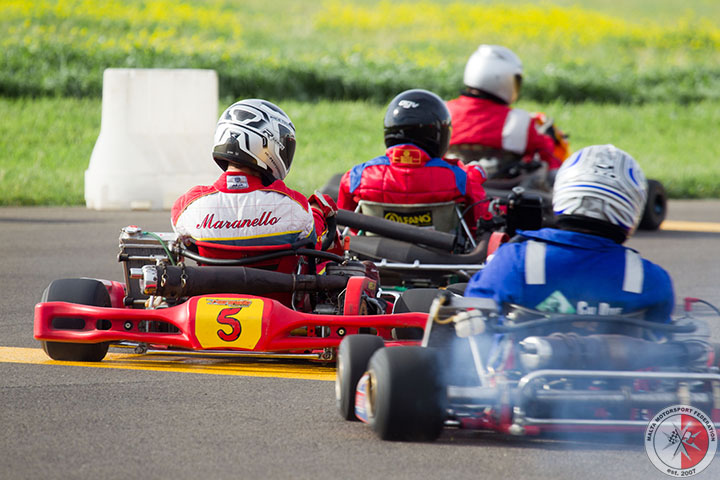 The Malta Motorsport Federation (MMF) is pleased to communicate that the federation was officially informed by CIK FIA Executive Secretary Mr. Kay Oberheide that during the last meeting of the FIA World Motor Sport Council (WMSC) held on Friday 11th April at Marrakech in Morocco, the MMF request regarding article 2.3.5.a of the FIA Sporting Code was approved, that is for Maltese karting drivers will be possible to compete in Italy and Sicily with a Maltese National Karting Licence issued by MMF in national karting events announced at national level.
In this regards and with immediate effect, all Maltese licensed Karting drivers participating in any National Karting Championships in Italy sanctioned by ACI CSAI, may now be eligible to score points in the classification of the said Championship and even be declared overall winners of the said championship at National level. The allocation of points in the ranking of the National championships from foreign drivers, was not permitted by the FIA Sporting Code, to protect National drivers from foreign drivers, but with this approval, the Maltese Karting drivers will be considered in equal rights as their Italian counterparts and can win national Italian Karting championships.
MMF President Tonio Cini stated that the Federation request was immediately supported by ACI CSAI President Angelo Sticchi Damiani who reiterated that ACI CSAI is very happy to keep on supporting Malta Motorsport Federation in sustaining motorsport growth between our two countries.
MMF would like to thank ACI CSAI, CIK FIA and the FIA World Motor Sport Council for this historical decision.