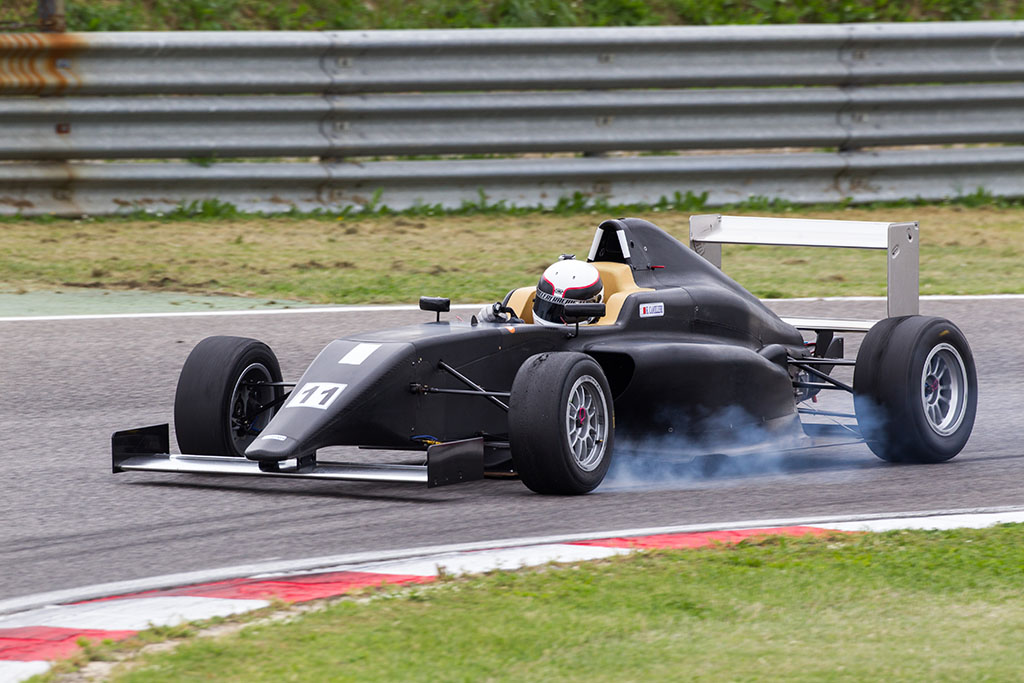 The debut of the FIA Formula 4 has been successful at Adria International Raceway on Friday. The official testing weekend of the newly born Tatuus car that will enliven the new FIA F4 Italian Championship powered by Abarth seemed like a racing event, with the first 8 teams entered in the championship along with their 16 drivers testing the Tatuus T014 car throughout the weekend.
Malta Formula Racing team, started their first testing day, with Keith Camilleri, who was guided closely by 5 times Kart World Champion, Danilo Rossi together with Roberto Venieri, ex F1 Minardi, responsible for the technical management of the Maltese team. From the initial laps, the determination of the 21 year old young aspiring Maltese driver was evident as his timings started to improve lap after lap finishing 2 seconds short to the fastest time with 1'17"348 at the end of his 70 laps during the day. Keith's performance was hampered by a gearbox fault, while shifting from 3rd to 4th gear. Magnet Marelli technicians assisted the team to trace the problem which persisted throughout most of Keith's laps. Nevertheless Danilo Rossi was ever impressed by Keith's performance since his timings were close to much more experienced drivers than Keith, who hails from a country which does not have a race track. Danilo remarked that Keith has to secure the necessary sponsors the soonest possible so that he could attend more testing in Italia before the Championship starts as time is now against him.
At the end all teams and drivers seemed absolutely satisfied with their single-seaters; with the fastest time registered by the Russian driver Robert Shwartzman of team Adria by Cram, who drove the 2657 metres of the track in 1'15"525.
Malta Formula Racing continued the second day of testing with 15 year old Californian driver Zach Dante along with other teams and drivers which are getting ready for the first round, scheduled for 7th and 8th June from Adria for a calendar featuring 7 rounds, with final racing weekend scheduled in Barcelona next 18th and 19th October. All 21 races will be transmitted live on RAI Sport.