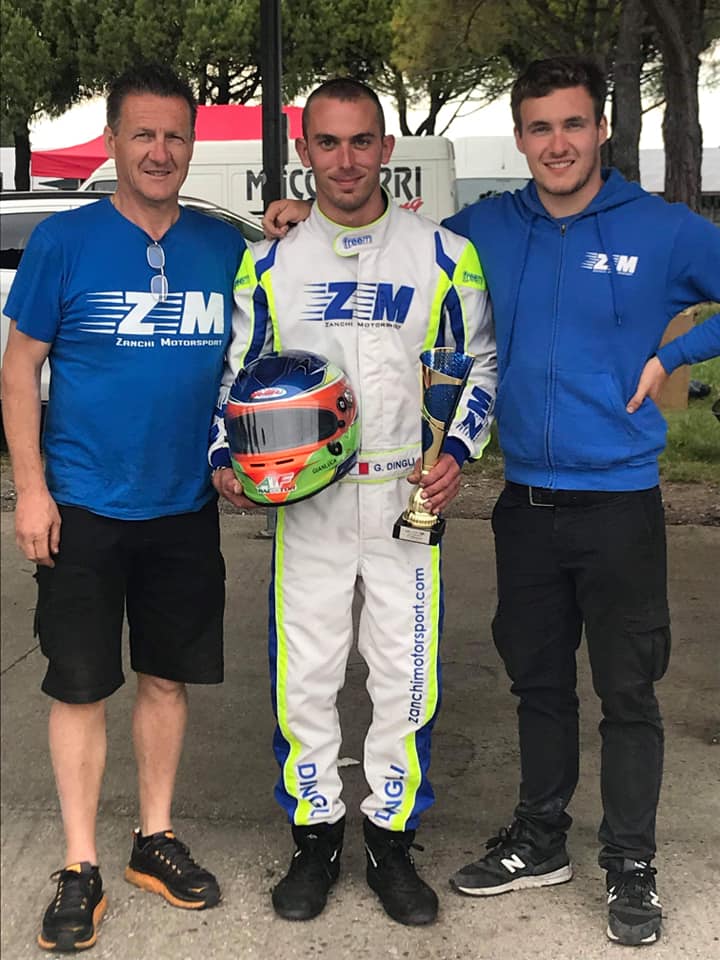 Gianluca Dingli, Maltese go kart racing driver and member of the Karting Club Malta was busy racing in Italy this weekend. Between Friday 24th and Sunday 26th May, Dingli competed in the fourth round of the RoK Cup Championship in Italy.
The race was organised at Pista Azzura in Jesolo Italy, where after three days of dedicated training together with his team Zanchi Motorsport, Dingli, manage to finish the final race in the third place. This was the fourth round and Dingli competed in all of them.
Gianluca Dingli is preparing himself for the fifth round happening on Sunday 30th June at Pista South Garda in Lonato Italy.
Fi tmiem il-Ġimgħa, bejn il-Ġimgħa 24 u il-Ħadd 26 ta' Mejju, Gianluca Dingli Is-sewwieq tal Go Karts u membru tal-Karting Club Malta ikkompeta f'tellieqa tal kampjonat Rok ta l-Italja.
It-Tellieqa saret ġewwa Pista Azzurra f'Jesolo l-Italja. L-avventura ta Dingli bdiet bi tliet ijiem ta taħriġ intensiv mat-tim taljan, Zanchi Motorsport biex imbagħad fit-tellieqa finali kiseb it 3 post. Għal-Dingli din kienet it 3 tellieqa ġewwa l Italja din is-sena.
Gianluca Dingli ser jerġa jkun impenjat f'tellieqa oħra ta' l-istess kampjonat fit-30 ta Ġunju ġewwa Pista South Garda ġo Lonato