Dingli returns from Adria and preparing for South Garda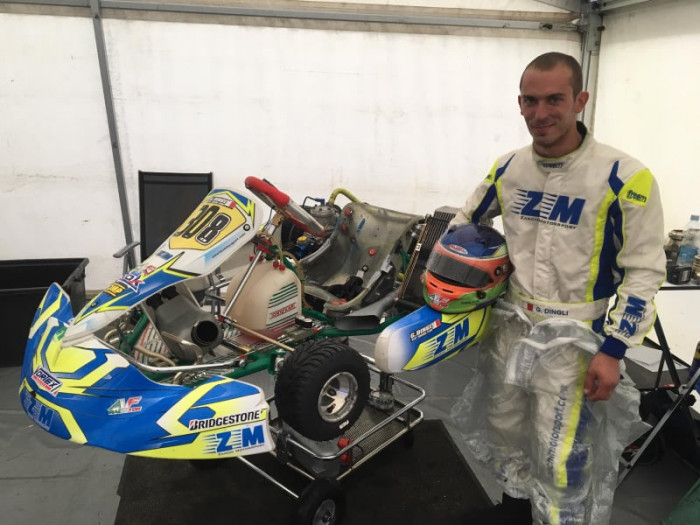 Maltese GoKart Driver Gianluca Dingli was busy competing at the Rok Cup Italian Championship in Adria International Raceway in Italy.  It was not an easy week dominated with technical problems and adverse weather conditions. Dingli's ability and determination in the final race, under heavy rainfall,  manage to place 6th overall of the 12 drivers competing in his class. Dingli competed with the Italian team of Zanchi Motorsport and he was the best driver in his team. This race also served as preparation for Dingli's next event, the Rok Cup International World Finals happening In October at South Garda Karting in Lonato Italy. On social media, Gianluca Dingli thanked his family for the constant support and for believing in him.
Is-sewwieq Malti tal-GoKart Gianluca Dingli kien impenjat billi ikkompeta fil-Kampjonat Taljan tar-Rok Cup f'Adria International Raceway fl-Italja. Ma kinitx ġimgħa faċli ddominata bi problemi tekniċi u kundizzjonijiet ħżiena tat-temp. L-abilità u d-determinazzjoni ta 'Dingli fit-tellieqa finali, taħt xita qawwija, waslet biex spiċċa it-tellieqa fis-6 post fost 12-il sewwieq li ikkompetew fil-klassi tiegħu. Dingli saq mat-tim Taljan ta 'Zanchi Motorsport u hu kien l-aqwa sewwieq fit-tim tiegħu. Din it-tellieqa serviet ukoll bħala preparazzjoni għall-avveniment li jmiss fejn Dingli ser jikkompeti fir-Rok Cup International World Finals li ser isiru f'Ottubru fiċ-ċirkwit ta' South Garda Karting f'Lonato l-Italja. Fuq il-midja soċjali Gianluca Dingli rringrazzja lill-familja tiegħu għall-appoġġ kostanti u lill dawk kollha li emmnu fih.