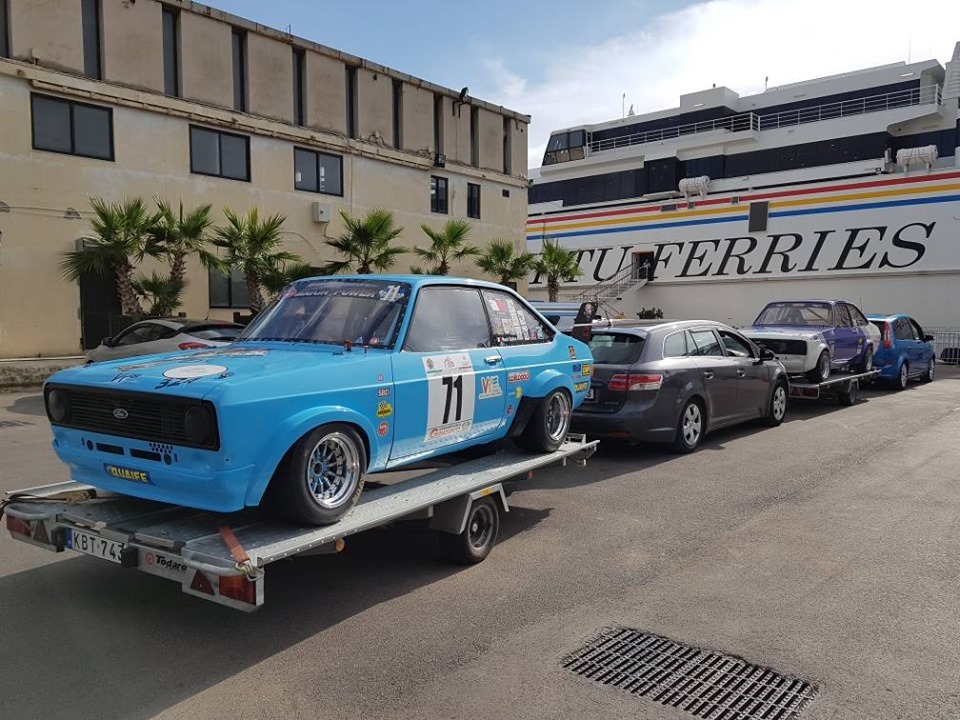 The 13th Edition of Chiaramonte Gulfi Slalom was held on Sunday 20th of October. It was a memorable edition, extremely competitive and rich in twists and turns, as perhaps not seen in Sicily for some time. Once again Galea raced his blue Escort Mk2 winning his group, his class, and finishing 10th overall out of the 170 cars and declared the best Saloon car that competed in the event.
Noel Galea ikompli jirbaħ ġewwa Sqallija.
It-13-il Edizzjoni ta 'Chiaramonte Gulfi Slalom ġiet organizzata il-Ħadd 20 ta 'Ottubru. Kienet edizzjoni ferm konpettitva u mimlija sfidi kbar għas-sewwieqa. Għal darb'oħra Galea saq l-Escort Mk2 Blu tiegħu u rebaħ kemm il-grupp tiegħu, il-klassi tiegħu u saħansitra spiċċa fl'10 posizzjoni mill-170 karozza li kkompetew, kif ukoll ġie ddikjarat bħalha l-aħjar karozza tat-tip Saloon.