President George Abela launches Paqpaqli Għall-Istrina 2013
President of Malta George Abela officially launched the eight edition of Malta's annual popular motoring event, Paqpaqli Ghall-Istrina, which will be held on 8th December 2013 within the grounds of the Malta International Airport and Lufthansa Tecknik.
Paqpaqli Għall-Istrina is organised by a team on behalf of The Malta Community Chest Fund together with Tonio Darmanin and the Malta Motorsport Federation. The aim behind this event is to raise funds for L-Istrina.
This year the event will have major attractions including the mighty Santa Pod FireForce 3 Jet Car, the latest supercar release from Ferrari – the 458 Speciale, and the ultrafast Lexus LFA supercar, amongst others.
President George Abela said that this event has grown significantly over the past few years with bigger and better attractions every year attracting more and more participants, their families and motoring enthusiasts.
"Paqpaqli is an event which appeals to individuals and enthusiasts in equal measure. No one can deny that the Maltese have a great passion for anything that is car related. The passion extends also to motorsport, classic vehicles, luxury and exotic supercars among others," said President Abela.
"On 8th December everyone will have the opportunity to see their dream cars in one venue, for a whole day, while at the same time helping L-Istrina to collect much needed funds. I have no words to thank vehicle owners who kindly participate in this annual event to provide a spectacle like no other in Malta and the thousands of visitors who every year visit the show. The response from vehicle owners so far is very strong indicating a strong turn out while international attractions will surely get enthusiasts excited. My appeal is to plan a day out on that day for the family," the President said.
Parliamentary Secretary for Research, Innovation, Youth and Sport Stefan Buontempo said: "Sport should be the means by which we achieve social inclusion. It is our duty as sport enthusiasts to support events that aim to assist those in need. I thank the various sport organizations for their contribution to help organize charitable events while encouraging more organizations to take part in this noble cause. I thank our President George Abela and his team for their commitment to raise funds for The Malta Community Chest Fund."
Speaking about the event, Tonio Darmanin said: "Paqpaqli Ghall-Istrina has become one of the highlights of Malta's motoring calendar and a key contributor towards funds for L-Istrina and The Malta Community Chest Fund. From its humble origins eight years ago, this event has become a massive gathering with hundreds of local car enthusiasts and clubs participating, and thousands of Maltese attending to raise funds towards this noble cause."
Tonio Cini, the President of the Malta Motorsport Federation said: "Our member clubs have proudly supported this event year after year, as without their participation and enthusiasm, this event could have never achieved such success it has registered so far. The message is clear, we are against racing and over speeding in the roads and for that we have to thank MIA, together with other stakeholders, for opening the gates of the airport for our enthusiasts so that they could test the capabilities of their machines in a safer environment while contributing to L-Istrina charity event."
Applications for static display are open. For more information one can email paqpaqli2013@gmail.com. In addition the event will see various taxi-way sprints and an organized circuit track.
The event is not just about motorsports, but is organized in a way to attract all family with kids' attractions, entertainment all day long, and a selection of food and beverages outlets. In addition, ample parking spaces will be made available as visitors will be able to utilize the shuttle bus service via park and ride facilities.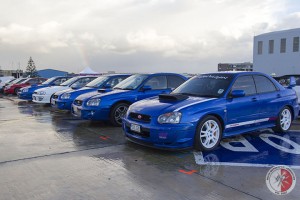 The mind-blowing Jet Car
One of the key attractions for this year's edition is the Santa Pod FireForce 3 Jet Car, a dragster built around a massive jet engine and considered to be one of the fastest cars in the world. All those who will visit Paqpaqli Ghall-Istrina will be able to see the unique Jet Car, which can reach speeds in excess of 540 km/h, powering down the strip.
The FireForce 3 Jet Car, based on a Chevrolet Lumina body, is kitted out with the Santa Pod Raceway livery and has made its debut at the Flame & Thunder event at Santa Pod Raceway back in 2004 and since then has appeared at many international events. This mechanical monster of a machine develops thrust in the jet engine equivalent to more than 10,000hp and can destroy the quarter-mile in 5 seconds with a terminal speed in excess of 300mph.
The world record was broken at the Easter Thunderball event 2005, with Martin Hill pushing the car to its limits and clocking a terminal speed of 336mph in 5.793 seconds.
The latest from Maranello – the Ferrari 458 Speciale
The Ferrari 458 Speciale is a version of hugely successful 458 Italia sportscar with increased engine power to 597 bhp. The vehicle, which unveiled during the 2013 Frankfurt Motor Show, is the result of the search for extreme technology, driving thrills and performance, with the application of advanced technical solutions for the powertrain, aerodynamics and vehicle dynamics. Those achievements set it apart from the 458 Italia from which it is derived, to an extent unprecedented in the previous Challenge Stradale and 430 Scuderia special series.
F1 technology transfer to the 458 Speciale was of fundamental importance to its development, including the production processes. The engine is produced in the factory's in-house foundry using the same machinery and processes as employed by the F1 team for complex components with the extreme structural and dimensional characteristics needed for a naturally-aspirated V8 engine capable of hitting 9000rpm.
Lexus LFA
The Lexus LFA is a two-seat supercar from Lexus. The Japanese car-making company has produced only 500 models of the LFA supercar. Therefore having a limited edition of this ultrafast car is quite an attraction for this year's event.
After beginning development in the early 2000s (codenamed P280), the first LF-A concept premiered in 2005, followed in 2007 by a second LF-A with a more completely furnished interior and exterior. The third version of the LF-A, a roadster model, premiered in 2008. The production model, trademarked LFA, was shown at the Tokyo Motor Show in October 2009.
The production Lexus LFA features a new V10 engine and a carbon fiber-reinforced polymer (CFRP) body. CFRP materials account for 65 percent of the LFA's body composition by mass. The LFA went into production in late 2010, with a base price of US$375,000. A circuit-tuned variant debuted in 2012 with a base price of US$445,000, making it one of the most expensive Japanese road car ever built. Production ended in December 2012 with 500 vehicles completed, the final version being a Nürburgring Package model.
Police show
Meanwhile the Malta Police Corps will be offering to the visitors of Paqpaqli Ghall-Istrina a great and unique spectacle together with local motorsports enthusiasts, and will feature also interaction with the public present during the event. More information will be given in due course.
Taxi-way sprints
One of the highlights of the event is for owners of fast cars and bikes to push their vehicles to the limit in what is potentially the longest straight piece of tarmac in Malta. This event has gained popularity year on year and many of the visitors will be eager to line up along the taxi way and watch beautiful cars and bikes lining up in pairs at the bottom of the runway and speeding off in an attempt to reach the vehicle's top speed right, down to the end of it.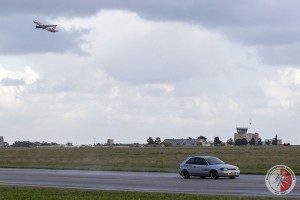 Over 60 local automotive clubs participating in a static car display featuring hundreds of exotic, classic, and modified cars
Paqpaqli Ghall-Istrina over the past years has enjoyed the continued support of the vast majority of motoring clubs and associations in Malta. Every club ensures that as many members as possible attend turning this event into the biggest local vehicles display of the year. Clubs are encouraged to submit the number of vehicles participating in this year's event. This will enable organizers to ensure an efficient and easy access to the display area making the day more enjoyable for all. Those clubs who have not confirmed their attendance, should communicate immediately on paqpaqli2013@gmail.com or leave a message on the facebook page 'Paqpaqli Ghall-Istrina – Official Page'.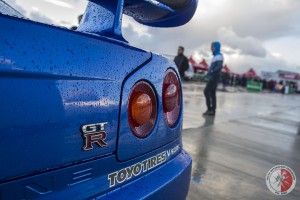 Tickets
Paqpaqli Ghall-Istrina will be held on the 8th of December 2013 between 09.00hrs and 15:30hrs. Entrance to the show will be at a nominal fee of €10 for adults and €2 for children under 12 years with all proceeds going towards L-Istrina campaign and The Malta Community Chest Fund. Tickets can be purchased from the offices of The Malta Community Chest Fund at San Anton Palace, or at the door on the day.
Sponsors
The event would not be possible without the help of these sponsors: Ministry for Tourism and Infrastructure, Malta Tourism Authority, Demo-EV, Bank of Valletta, Malta International Airport, Lufthansa Technik, Middlesea, Kunsill Malti Ghall-Isport, and is supported by Pure Concepts Design and Iris-Vision of Solidarity.
Demo-EV is an EU-funded initiative aimed at determining the feasibility of electric vehicles for the Maltese Islands. The pilot includes a nation-wide implementation of charging infrastructure and involves regular citizens test-driving electric vehicles for a number of months.