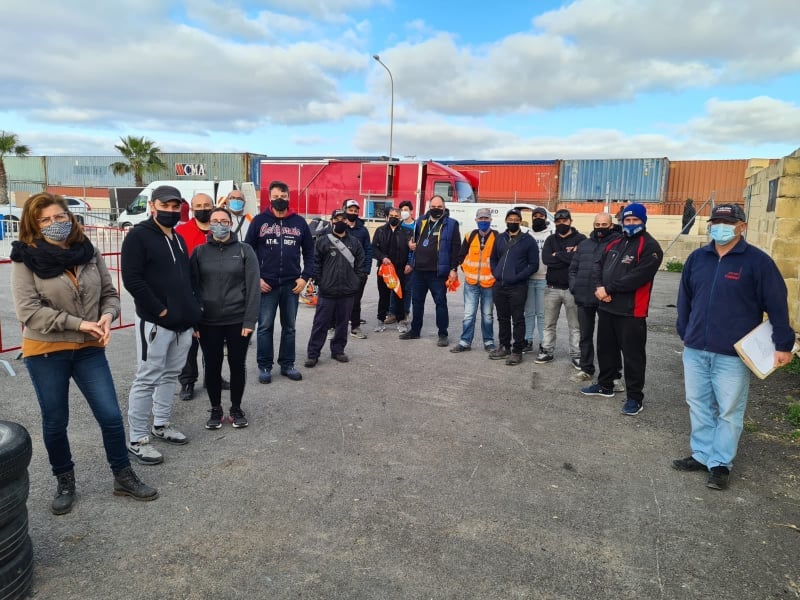 On Friday 19th Malta Motorsport Federation launched a course for new marshals, that has since attracted 25 new registrations. The two-day course started on Saturday 20th, with an address from Duncan Micallef, the President of the Federation.
The President, on behalf of the Federation and all different motorsport clubs and disciplines, showed appreciation to those who are already working tirelessly. Micallef explained that the Federation has plans to grow and explained how imperative it is that many others join in the various roles within the Federation.
Micallef concluded his speech by thanking all locals and foreigners involved in organising and providing this course. In the end, Micallef gave the enthusiasts that joined this initiative a very warm welcome to the growing family of motorsport.
On Sunday 21st, the second and final day of the course, the trainee marshals were on the track for the first time. They spent 6 hours at the La Reve racetrack putting what they learnt into practice. The trainees were supervised by experienced Marshals and under the supervision of MMF Chief Official Mr Adrian Figallo, MMF Karting Delegate Mr Ruben Hili and experienced Marshalls Beppe Aquilina, Jean Vella, Timmy Zammit, and Arthur Naudi Manche.
Rob Salmons a Motorsport UK registered Marshal and Examining Post Chief in Race and Examining Marshal in Kart with 32 years of experience said that "It was really encouraging to see so many new faces get so enthusiastic about the course. The whole weekend has been a great success, it was good to hear all of the MMF's existing marshals refreshing knowledge and watch them support the new members."
Several friendships and potential careers in motorsport flourished over the weekend. With such initiatives, and efforts motorsport hopes to continue to grow and expand with the intention of launching new courses in the near future. All those interested in any current or future courses, should contact the Federation as soon as possible.