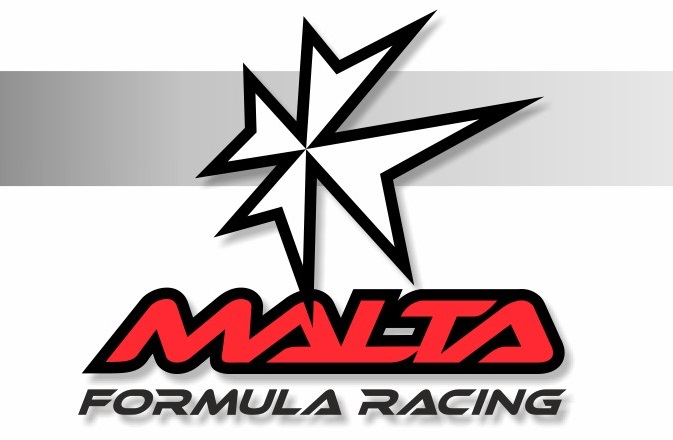 The Malta Motorsport Federation (MMF) is pleased to announce, with great excitement, the historical formation of the first ever Maltese registered Formula Racing team. 'Malta Formula Racing', brings together distinguished foreign people and teams having vast experience from varies motorsport categories, such as F1 Racing management, Drivers management, 5 times Kart World Champion and technical support group from a team who participated in F1, F3, Formula Indy and Formula 3000.
The first focus of Malta Formula Racing team, will be their participation in the newly founded FIA Formula 4 (F4) Italian Championship, starting this June under the ACI CSAI Championship, consisting of 7 rounds with 21 races held in racing circuits renowned for Formula 1 and Moto GP in particular Barcelona in Spain and Monza, Imola, Mugello along with Vallelunga, Adria and Magione racing circuits in Italy. All races will be transmitted live by RAI Sport.
Malta Formula Racing team will be participating with two brand new Tatuus F4 monocoque carbon composite FIA homologated racers, equipped with the newly launched Abarth 414 F4 turbocharged 1.4cc 160hp engines and Pirelli tires. Presently the Racing team is evaluating all possibilities to secure various sponsors so that they could include at least one young Maltese driver immediately who will be benefiting from such a historic opportunity created by this venture from the first year.
A spokesman for the Team stated that "It is the intention of the Malta Formula Racing directors, to secure important sponsors to actively tender direct opportunities to the aspiring Maltese young drivers who would like to venture into the world of Formula 4 racing which will be their first steps towards a racing career in motor racing."
Tonio Cini, MMF President stated that "This is a historical milestone for Malta. The formation of Malta Formula Racing team, has resulted after intensive meetings, with several key persons. This venture has signified the result of great determination our Federation has to create all possible opportunities to our youngsters by attracting the right scenario. Now it is no longer a dream for local drivers to follow their ambitions and venture in the Formula categories. We already started talks to create the first Racing Drivers Academy with the support of the Malta Formula Racing. However, one must remark that it is ironic and not logical to have a Racing Drivers Academy, a Maltese registered Formula Racing Team and no race track in Malta where to train and prepare aspiring young drivers. MMF believes that the Government should take the political decision in support with this foreign investment and local Motorsport enthusiasts by earmark the land for the development of the Road Safety & Motorsport Facility the soonest possible"
The official launch of Malta Formula Racing team and the presentation of the drivers will be held in Malta once the racing cars will be delivered and tested. MMF would like to take this occasion to wish Malta Formula Racing team a successful venture and to ACI CSAI President Angelo Sticchi Damiani, and Mr Luca De Donno, WSK Promotion a successful season for the FIA F4 Italian championship.