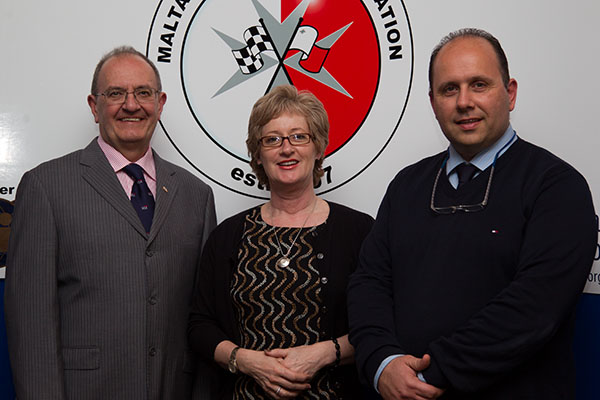 The Malta Motorsport Federation recently held a Training Needs Analysis meeting for officials of its affiliated clubs at the Dolmen Hotel in Bugibba to discuss and recieve feedback on its initial plans for the first ever FIA Institute Motorsport training programmes in Malta. The MSA, one of the FIA's Regional Training Providers (RTP) was represented by Mr Allan Dean-Lewis, the Head of the Foreign Affairs of RAC MSA UK and founder member of the FIA Institute and Ms Sue Sanders, the Head of the MSA Regional Training Provider. Their experience in Motorsport ranges from forming part of the Wales Rally GB organisation team as well as providing training to various countries for a wide range of motorsport events, such as training officials in the Middle East to prepare for their Formula 1 races.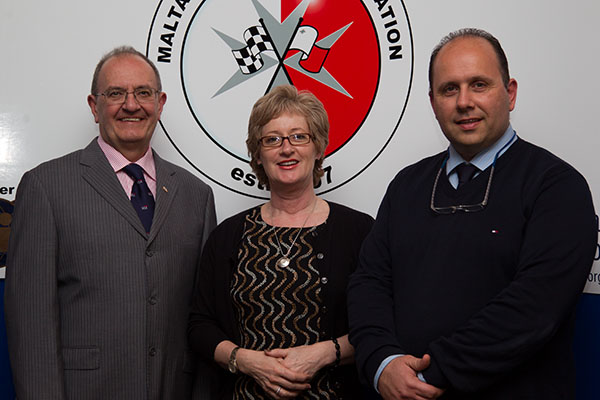 Mr Allan Dean-Lewis and Ms Sue Sanders from the MSA / FIA Institute with Mr Tonio Cini MMF President
They delivered a very informative presentation about the basics of what the training will entail and discussed various issues with the club officials present. This feedback will eventually be used to formalize the plans, prioritise the main issues and find out what the major needs for the local Motorsport scene are.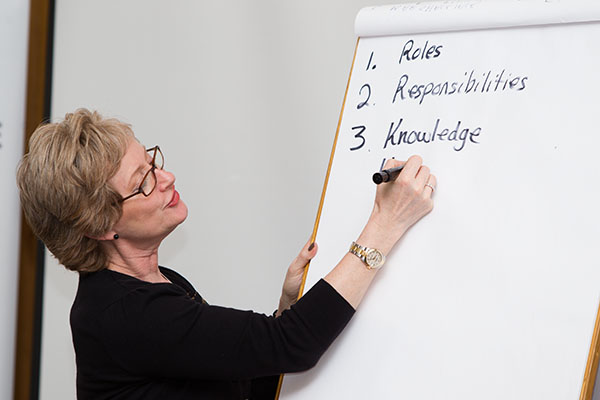 Ms Sue Sanders explaining the key aspects of the training programme
Some of the roles and responsibilities that will be catered for during these training sessions include Clerk of the Course, Stewards, Marshalling, Safety, Enviromental and Time Keeping. Both Ms Sanders and Mr Dean-Lewis were very keen to see what the local clubs and organisations had to say about these duties and find out the difficulties they faced so that they are tackled accordingly. They were also interested in the various solutions that the clubs themselves had found through their experience of organising events in Malta.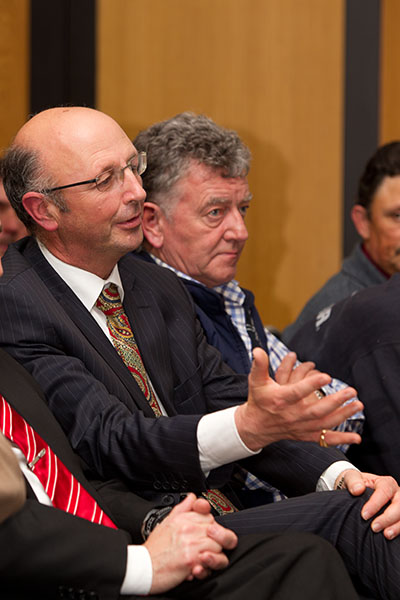 Officials from affiliated clubs give their opinions
Mr Tonio Cini, President of the MMF explained how the federation is working on this Strategic plan as the selected 16 Officials will be trained as Trainers and will eventually be certified FIA/MSA Standard, thus they will be training other  local officials. This means that the MMF can keep the expertise in the local Motorsport going for the coming years. He also explained how this FIA Institute  training programmes was made possible after the MMF was successful in securing funding from the Kunsill Malti għall-iSport.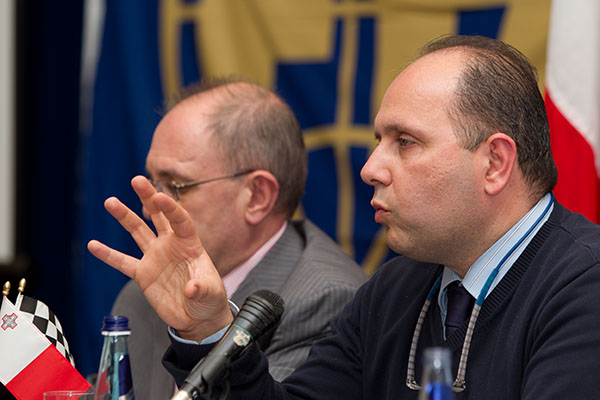 Tonio Cini MMF President explaining what the main aims for these training programmes are.