The new website of the Malta Motorsport Federation (MMF) was officially launched by Hon. Joe Mizzi, Minister for Transport and Infrastructure, in the presence of Mr. Tonio Cini, MMF President and Mr. Anthony Amaira, representing the Parliamentary Secretary for Research, Innovation, Youth and Sport and distinguished guests during the annual Federation Festive party.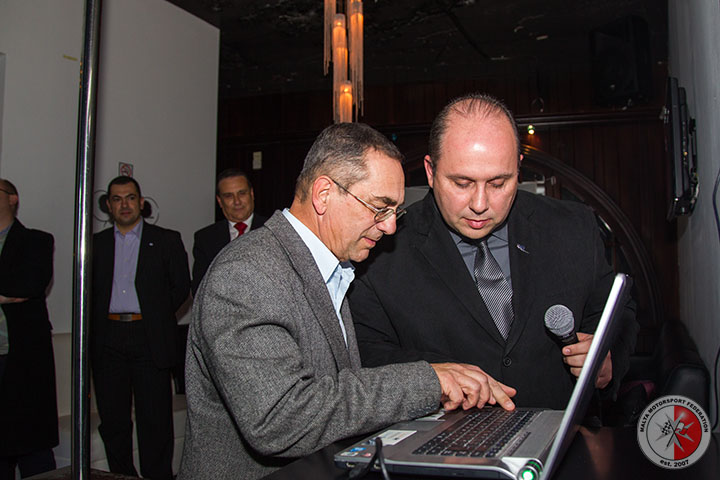 The new website boasts a modern, sleek design and is divided into three sections: promotion, resources and news. The website's user-friendly nature delivers more efficient access to the organisation's resources improving access to essential information on various motorsport related material which, is part of the organisation's ongoing efforts to enhance the quality and availability of information to members, motorsport enthusiasts and general public.
Each website section provides detailed information on all aspects of the organisation's functioning including a video and photo gallery, access to the FIA Race True online Anti-doping course, the FIA Action for Road Safety campaign, international racing licence procedures and the possibility to examine the Federation proposal for the Road Safety & Motorsport Facility.
During the event, Hon. Joe Mizzi gave a speech for the occasion detailing the support given to the Federation whilst showing his positive commitment to action the Federation proposals by Transport Malta to help and assist Motorsport and Road Safety in Malta. MMF President Tonio Cini, thanked all those attending, and expressed his satisfaction that 2013 was another successful year for the sport and clubs. Cini reiterated that the Federation is determined to keep on pushing its plans, putting the Road Safety & Motorsport Facility as the primary target in the coming years. He also highlighted the support received by Hon. Stefano Buontempo and Hon Michael Farrugia during the past year. He emphasised that the Federation needs more support particularly financially from the Kunsill Malti ghall-Isport so that it could further assist in the growth of the sport. During the event a memento was presented to Mr. Pierre Sammut, former treasurer, for the contribution given to the Federation during the past three years.
The new website is accessible at https://maltamotorsport.org and sponsored by England Insurance Agency (www.england.com.mt) and WJ England & Son Ltd (www.wjengland.com). The MMF takes this opportunity to wish a prosperous 2014 to all the Motorsports enthusiasts.