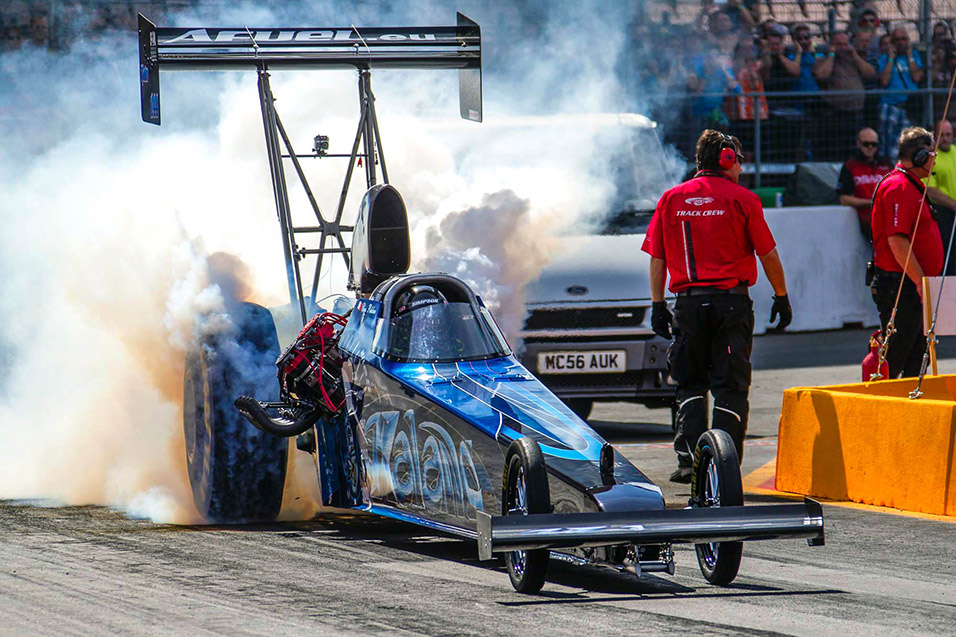 Chris Polidano and Kalanc Racing Team were declared the new FIA European Top Methanol Dragster Champions at the FIA European Finals held at Santa Pod Raceway in UK in front of over 50,000 spectators.
Polidano managed to secure this prestigious FIA title in Drag Racing in the first round of eliminations although losing with Jonny Lagg, since the only strongest contender who could strap the title was Manty Bugeja, 2012 FIA TMD European Champion, losing with holeshot rule with Dennis Habermann, who had a better reaction time at the start. Polidano was leading the Championship at Santa Pod with just one point followed closely by Bugeja.
Chris Polidano, is the second Maltese driver to ever win the FIA European Drag Racing Championship, with Bugeja winning the title in 2012. The championship started last May touring through two rounds in UK, Sweden, Finland and Germany.
Malta Motorsport Federation and Malta Drag Racing Association take this occasion to congratulate European Champions Chris Polidano and Kalanc Racing Team, and runners up Manty Bugeja and Mr. Whippy Racing Team. Congratulations to Duncan Micallef who is the only Maltese driver competing in the FIA Top Fuel category, registering an astonishing performance, retiring due to an engine failure in the round 2 of the eliminations.