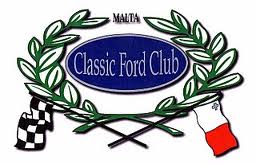 Classic Ford Club Malta – Contact details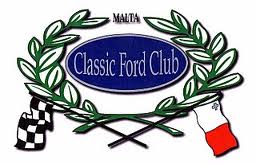 President Mr. Anthony Micallef
Secretary Mr . Salvu Debono
Email —- classicfordmalta@yahoo.co.uk sdebono8@onvol.net
Your Website address ___ www.classicfordmalta.com
Contact/Mobile number ___ 99444900 – 99476924
Brief Description of the organisation
Who are Classic Ford Malta?
The Classic Ford Malta club was formed in 1995.
We are a group of Classic Ford owners, family members and friends who are proud of their cars and want to have some fun.
Who can join Classic Ford Malta?
Anyone who owns an Escort Mk1 or Mk2, Cortina, Anglia, Capri or other small Ford, either modified or original, whose registratration date is more than 20 years, is more than welcome to join the club.
We have members who are keen about their cars, rebuilding, restoring or modifying their cars all the time. Then there are those who are enthusiastic about their engine up keeping and upgrade.
It doesn't matter if your car isn't really a show car or a fashionable collector's item. If you are proud of it and like to drive it in serious or not so serious events, you are more than welcome to join and have some fun.
We simply try to provide an opportunity for fun loving car enthusiasts to get together and enjoy themselves.
A membership fee of 15euro annually is all that entails to be a club member. The Club Committee reserves the right to accept or decline an application, but those expressing genuine interest are rarely turned away
What does Classic Ford Malta do?
We do a number of things designed to appeal to a wide range of interests and age groups.
Some of these events are run by the Club exclusively for members, some are run by other clubs and others are run jointly by two Clubs or more.
Since not everyone is into speed, we offer other types of events designed to encourage the participation of all our members.
For those who have a real beauty to show off, there is the Run. The Run is really a promotional events for the Club disguised as a social outing. All you have to do is give the car a wash and a bit of polish and vacuum rubbish out of the back seat and turn up. Normally the Run starts at a designated place where members gather and then enjoy a ride to a particular place where the cars are all arranged in a display layout. While members enjoy seeing Passers-by looking at their cars, stories and tips are swapped together with advices on peculiar problems on their respective cars.