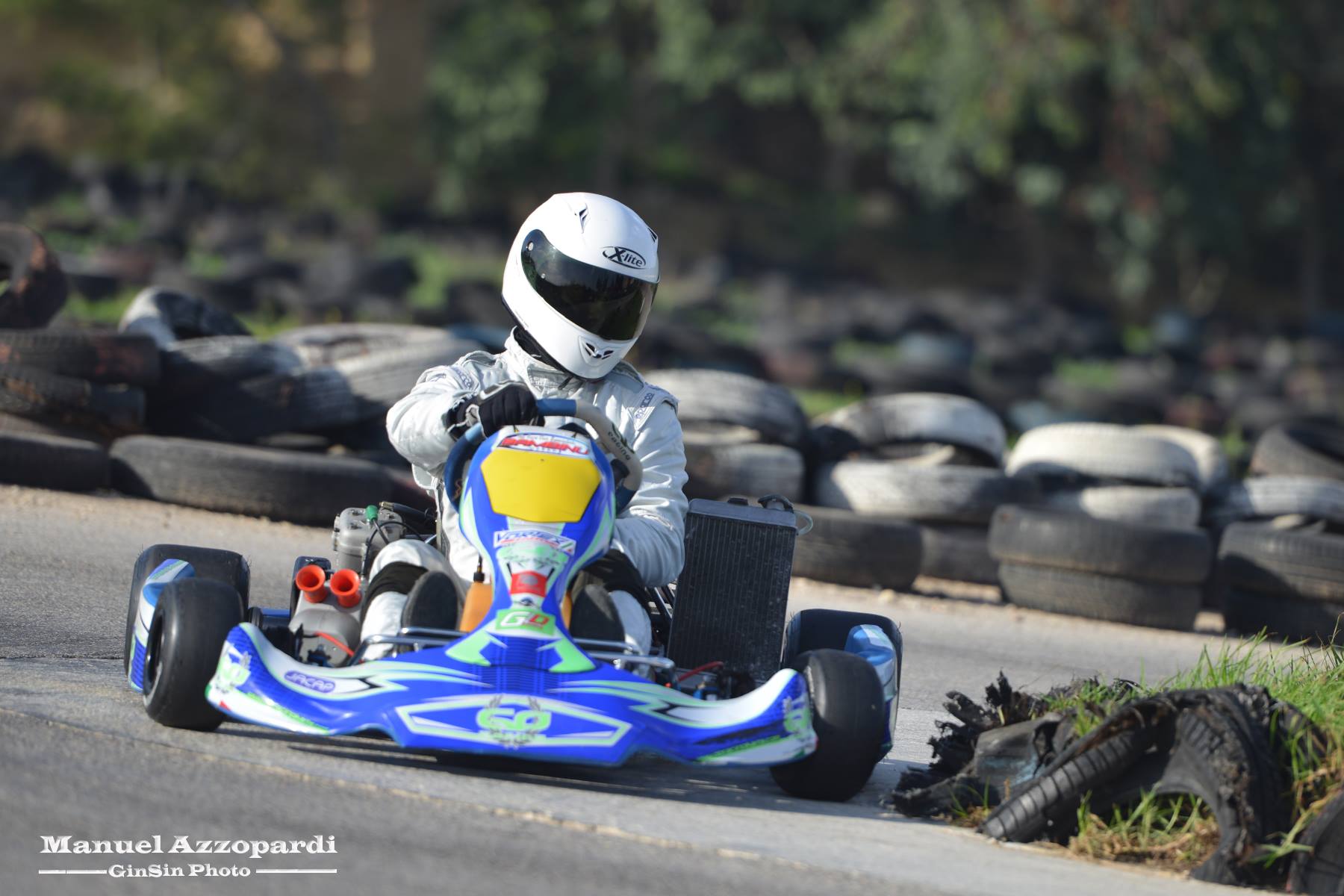 Practice runs started on Friday 21st with extreme temperatures at Pista Del Sole circuit in Sicily. Races continued throughout the day on Saturday and Sunday. In the final races on Sunday 23rd Jonathan Zammit, driver of GLD Racing Team finished first in the 125cc DVS Class while Kylie Camilleri racing with Gatto Racing team finished first in the 125 Junior Rok class.
Jake Agius, also with Gatto Racing team, finished third in the competitive 125cc KZN Shifter Karts, different types of karts equipped with gears. Since practice runs on Friday Agius occupied the third place. During the semi-final due to a false start had to start from the last place but managed to advance 5 places to finish fourth. During the busy and hidghly competitive Final gained another position hence ensured his podium finish in 3rd place at Pista Del Sole in Melilli.
Jonathan Zammit u Camilleri Kylie jitbħu il-klassi tagħhom fi Sqaliija filwaqt li Jake Agius jispiċċa it-tielet fi-klassi kompettitiva.
Il-provi bdew il-Ġimgħa 21 ta Ġunju f'temperaturi estremi ġewwa Pista Del Sole f'Melilli fi Sqallija u komplew matul il-jum tas-Sibt u tal-Ħadd. Fil-Finali tal-Ħadd 23ta Ġunju Jonathan Zammit tat-tim Malti GLD Racing Team spiċċa l-ewwel fil-klassi 125 DVS, Kylie Camilleri mat-tim ta Gatto Racing spiċċat l-ewwel fil-klassi 125 Junior Rok.
Jake Agius, ukoll mat-tim ta Gatto Racing spiċċa it-tielet fil-klassi kompettitiva 125 KZN Shifter Karts, tip ta karts differenti mill-oħrajn u b'sistema ta gearijiet. Mill-ħin tal-provi Jake mal-ewwel okkupa it-tielet post. Waqt is-semi finali minħabba żball kellu jibda fl-aħħar post izda irnexxielu jispaċċa ir-raba. Fil-finali, tellieqa impenjattiva Agius irnexxielu javvanza post u b'hekk iggarantixxa postu fuq il-podju ġewwa Melilli.