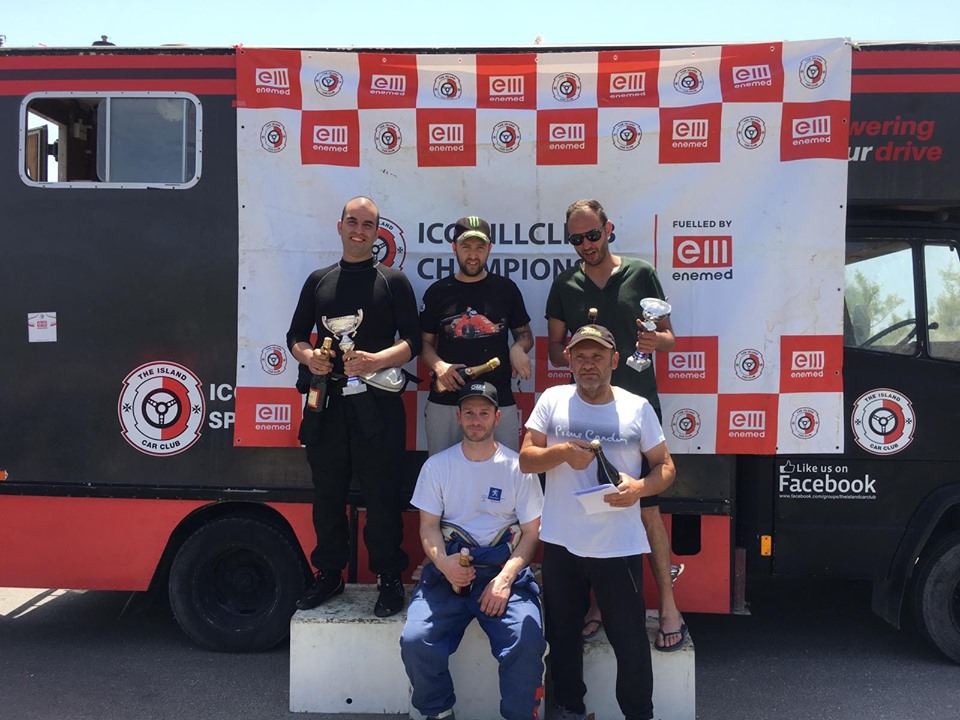 On Sunday 9th of June, the Island Car Club held the third round of the Enemed National Hillclimb Championship at Mtahleb limits of Rabat. Fabio Baldacchino kept on winning and now he won the first three rounds of the championship. In second place we found Darren Camilleri, while Terence Vella took third place. Didier Bugeja was the fastest driver on a front wheel drive car, and Joseph Cutajar the fastest driver on a rear wheel drive car.
The Enemed Hillclimb Championship is expected to return in September after a summer break. In the meantime the Island Car Club is planning to organise some unofficial events for it's members.
Il-Ħadd 9 ta' Ġunju, l-Island Car Club organizza t-tielet round tal-kampjonat nazzjonali Enemed Hillclimb ġewwa l-Imtaħleb.  Bħall ma għamel fiż-żewġ rounds preċedenti Fabio Baldacchino reġa ħareġ rebbieħ, b'hekk issa rebaħ tlett rebħiet konsekuttivi. Fit-tieni post sibna lill Darren Camilleri, u lill Terence Vella fit-tielet post. Didier Bugeja kien l-iktar sewwieq veloċi fuq karozza li tingrana fuq quddiem, u Joseph Cutajar l-iktar veloċi mill-kompetituri kollha li saqu karozzi li jingranaw fuq wara.
Il-Kampjonat Enemed Hillclimb huwa mstenni li jirritorna f' Settembru wara waqfa għas-sajf, għalkemm mhux esklus li l-Island Car Club jorganizza xi attiviatajiet oħra għal-membri tiegħu waqt dan il-waqfien.