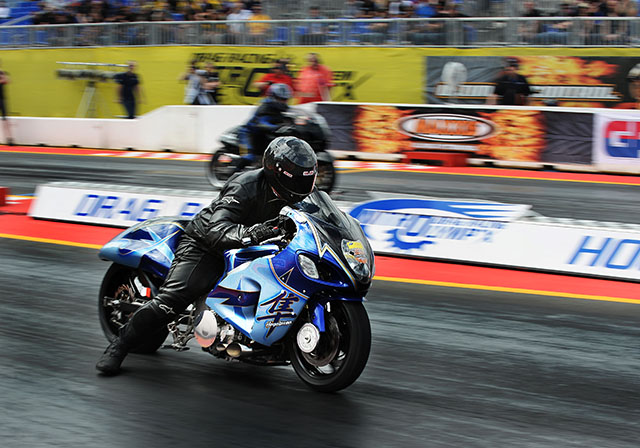 Malta's top motorbike quarter mile dragracer, Simon Giordmaina, has spent the past few months testing his 500+ bhp Turbo Suzuki Hayabusa at the Hal far Raceway Malta where he broke the Maltese record in 4 different occasions running best the Quarter Mile in 7.72 sec. @ 194 mph, it was time for Simon to embark on the real test in Hockenheim Germany
Asked how he manages to do this, Simon stated that this is a never ending story, Simon does all this by himself and its not an easy task when you think about it: he builds his own Bike; builds and tunes his own engines; clutch and setup, all this is followed by more work when it comes to travelling abroad as there is the organisation of the trip to Germany and after to UK, load the truck make sure there is everything he may need with him including parts for the race, have at hand all the nesseccary paperwork, Entry forms filled, and permissions all in place etc….. And the worse part, Simon admits, is he has to finance all this by himself, even after 2 years of chasing anyone he could and sending e-mails to the authorities he is still left with no answer and no Help at all. From the looks of it, Simon has another hectic fulltime job.
August, brings with it the first of the real tests, where Simon, together with his small team of helpers, embark on a 2200 Km journey to Hockenheim in Germany to compete in the guerelling Nitrolmypx. This year, it was a 30 hour of very rough sea followed by a 17 hours drive. Someone might see it as a holiday, but not so for Simon : its a mission – to go to Hockenheim , race and fly the Maltese Colours proudly.
Friday 12 th August, at Hockenheim, Simon's team unloaded the Bike, tool boxes, tables, computers and parts; all looked good and settled to race. The Super Street Bike class were called for their first qualification race where Simon proudly clocked the first 7 second run of the event running a 7.88 @ 300 kph, sending the crowds in Germany heads over heels. With this run, Simon was qualified in 3 rd place a big achievement as in his own words there where bigger guns running at that event.
Come Saturday, and the nice clouds turned nasty and brought rain, so after a lot of waiting to run, it was not a better run than the previous day's, yet it was still worth as the team collected a lot of data from this run. asked why its so important, Simon stated that it's a different track and its so much different from ours so you have to tune the bike accordingly and it takes time.
After the third run on Sunday, rain unfortunately started coming down and the event was not finished again. Officials decided to give results on all classes relying on qualifications.
Simon is extremely happy having placed 4 th at the Nitrolympx but he also states that he is slightly disappointed cause he believes that he & his bike has much more to offer.
Having said that he is looking forward to take the best out of it on the Next Meeting in the UK where he will be competing at the European Finals at Santa Pod Raceway which is estimated to be the biggest European Drag race meeting of the year and is also estimated that over 400 Maltese people will be attending to watch this event. "Anything can happen, we need to keep our feet on the ground but I promise I'll do my best to run a personal best of a 7.60 at Santa Pod". This would surely make everyone happy for him and his team.
Simon would like to to thank, Richard Demicoli(The Notebook Centre) & Albert Muscat(Linguatime) his friends Richard, and Roswell for the help all year and at the track, his brother George for all the help and suffering all the trip with him. The (MDRA) Malta Drag Racing Association and its committee members for all their support "the (MMF) Malta Motorsport Federation, and Rick & Nicola Stubbins for taking good care of him and his team when they were there. Also a big thank you goes to his wife, team, family and friends and to all the people who showed appreciation for what he does. " thanks guys I really appreciate your support" concluded Simon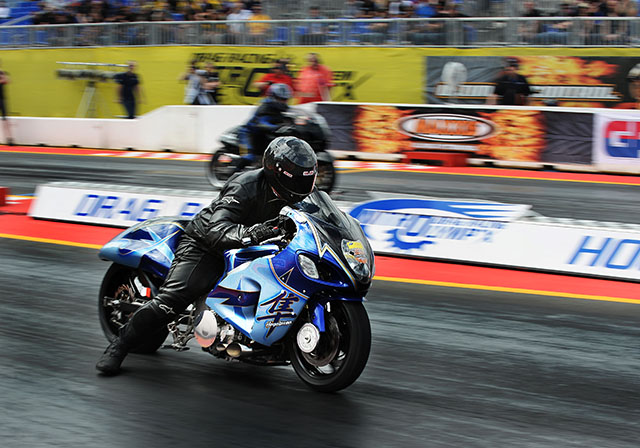 Photo by Mr Jan Sunek (Czech Republic)